Things I Love or Hate About Hotels
Story and Photos by Kathleen Walls

As a long-term travel writer, I have stayed in all kinds of hotels over the years. Most good. Some not so good. Sometimes it's a wonderful experience and occasionally, it's like a horror movie setting. There are some little things that a hotel can do to make the stay a pleasant one. These are the top loves and hates I have at hotels. Hotel managers, this one is for you.
Parking
This is my number one peeve. Most hotel guests either drive or will rent a car at their destination. Hotels, wake up. Include parking fee with stated room price. If it's a tight parking situation, then why not give a discount to the few visitors without cars instead of adding an extra charge to the majority who are driving? The $40-a-night motel can offer free parking, so why don't many of the $150 plus ones? Hint: it's about what they perceive of the visitor's mindset.
It's common knowledge that in many places, especially big cities where businesspeople frequent, they are traveling on expense accounts. Their company is picking up the tab for their expenses. Most of the business travelers don't care what the company must pay. They don't care about parking fees and other unfair charges. It's not their money.
Well, hotels, guests who are going to see tourist attractions are using their own money and they do care. I can think of many hotels where even though I am going as a guest of the local CVB to write stories about the area, and the room is paid for, I have had to pay these fees. When I mention the hotel in my stories, if there is a parking fee, I usually tell my readers. Likewise, when I visit a place where the parking is free, I mention that. Hotels, do you ever wonder how many people stay elsewhere because YOU charge a parking fee and other hotels don't? Even worse, when a family on a tight budget looks for a place to visit, sometimes they pick a city where their hotel charges are going to be less. Then not only the hotel but the area itself are losing visitors.
Internet
Most hotels now have a free internet system but occasionally there are just paid choices. I'll tell why that is a no-no for me. Like parking, keeping track of business or personal matters requires the internet nowadays. We really don't need a room phone except to call the front desk, but we do need to check our email and often work on our laptops.
Cleanliness
This one should go without explaining. If you walk into a hotel room and find used towels on the bathroom floor and trash on the desk, how can you expect the bed and toilet to be clean? You would think all hotels would check that before admitting a guest, yet recently I was at one with used towels in the bathroom and an unbelievably rancid carton of left-over pizza scraps in my mini fridge. I did not sleep easy that night wondering if they had changed my sheets.
Breakfast
Many fancy hotels with restaurants attached fail to offer a free breakfast, believing guest will instead pay the usually inflated prices at their hotel. Those on an expense account probably will. Most other travelers will not. When I am faced with that, I always go out and find a nice local café nearby. The small cost of furnishing a free breakfast will up a hotel's reviews. Look and see in reviews how often this is mentioned. Reviews on Trip Advisor are an enormous influence in guests choosing a hotel.
Clocks
This is a little thing. I guess hotels are thinking most people have cell phones and can check the time on them. Think about it when you get up during the night and make a bathroom run, most of us like to know the time. If it's almost time for our alarms to go off, why go back to bed? If not, those few hours of sleep are precious. With your cell phone, you have to click it on the find out the time. When there is a clock on your nightstand, all you do is glance at it and you know whether to start getting ready or hit the sack for that extra time.
Tea vs Coffee
I'll admit, I'm a tea drinker but there are a lot of reason for hotels to put a couple of tea bags in a room along with coffee. Number one reason, based on surveys I could find from reputable sources, between 23 to 25% of American prefer tea to coffee to start their day. Researchers expect the tea market in the United States to grow by more than 5% each year. 33% of people in the United Kingdom drink four to five cups of tea per day. Tea is the second most popular drink of choice worldwide. Since tea bags are much cheaper than coffee, what's the harm in putting those tea bags next to the coffeemaker?
Refrigerators and Microwaves
One of the first things I look for in my hotel room is do they have a refrigerator and microwave. It is a bonus if the mini fridge has a freezer. Many of us carry those popular insulated bottles around all day with water or other drinks. It is so nice to be able to freeze it overnight in your room so you have cold water all the next day as you visit attractions.
Pro tip: Get a hotel cat or dog. Most people love to meet a hotel pet.
Examples
Brookstown Inn in Winston Salem not only has free parking, they have a microwave and fridge in each room. The free breakfast is extensive. They go above and beyond with an Evening Wine and Cheese Reception in the Parlor from 5:00 p.m.–7:00 p.m. They tell you about the history of the Inn while you enjoy a complimentary glass of our house wine paired with a cheese plate. The top things off with a cute mascot, Sally, the cat who had the run of the lobby area.
Another that gets top kudos is Compass Hotel Anna Maria Sound, which is a boutique Margaritaville hotel. Not only do they have free parking, but there is also a free breakfast and free snacks all day in the lobby's Living Lounge, plus free book to read, or you can play cards, board games, and other tabletop amusements. The bonus here is Artemis, the friendly pooch who greets you in the lobby. One of the desk clerks told me, "I have seen guests come in all keyed up and tense from driving and when they pet Artemis, you see them become more relaxed."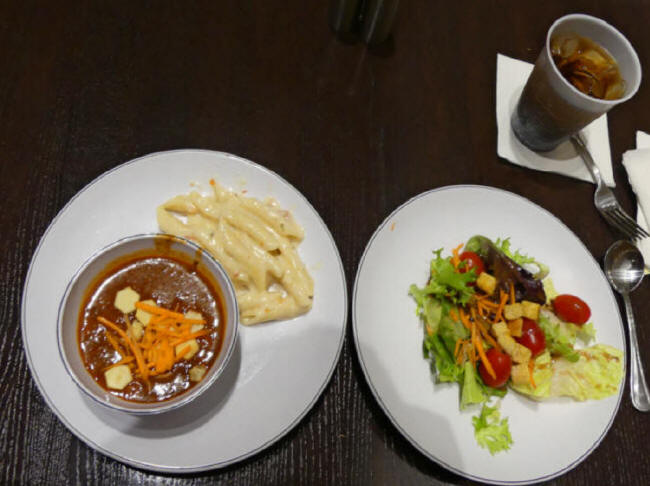 Some hotels come close but miss getting that 100% rating because of failing to live up to what should be the norm. Drury Plaza Hotel Pittsburgh Downtown is one. While they have a nice free breakfast of scrambled eggs, sausage, fresh fruit, oatmeal, biscuits and gravy, and more served daily from 6 to 9:30 a.m. on weekdays and 7–10 a.m. on weekends. There's also a free 5:30 Kickback that doubles as an entire dinner. The one thing they flunk on is parking. It's valet only and hits you up for an extra $35 per night. Balance that against the fact that there are motels starting at $40 per night with free parking in Pittsburgh.
I hate to go negative, but the worst hotel I experienced was in Virginia Beach at the Sheraton Virginia Beach Oceanfront Hotel. They were remodeling and should have shut down until they finished. Greed kept them open. Many of the other guests who were attending the same convention moved to another hotel because of filth or non-working equipment. The carpet was dirty and torn. My bathroom had no water in the tub/shower. It took two days and three phone calls to get it finally fixed. For a $200+ per night, this was a disgrace, and they had the nerve to add an on-site parking fee of daily: $12 or valet daily: $20.