Tips
KathleenWalls
Jacksonville's skyline is changed forever. The old city hall imploded this morning. No, it wasn't terrorists. It was done to make way for new improvements coming to Jacksonville. Story has a link to the actual implosion from one of our local stations.
Read More
By Kathleen Walls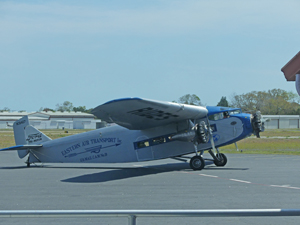 Ever wish you could go back to the early days of flight? Well you can. I recently flew on one of the first passenger planes ever built. It was a treat where I learned a lot. For instance, we all associate Henry Ford and his Model T with making auto travel available to the general public but did you know he was a pioneer in air flight as well?
Read more


by KathleenWalls
I must have missed something on the news while I was traveling. When I reached Fort Rucker in Daleville, Alabama, I found out a major overhaul of our constitution had occured! I was there to visit the United States Army Aviation Museum, open to the public and free to all by just showing your drivers license at the gate. All except media that is.
Read more
by Kathleen Walls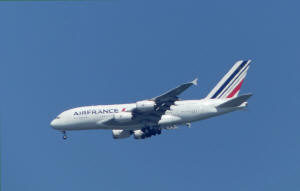 After the horrific events at Fort Lauderdale Airport, I thought it was time to offer some airport travel tips to keep you safe and make the trek through the airport less of a minefield. Nothing can guarantee you a safe trip but I intend to do what I love most, keep traveling. I will not let deranged terrorists scare me away. However, I will do all I can to minimize my risk and make the "getting there" part as pleasant as possible. Here are some of my personal favorite tips culled from lots of flights in my career as a travel writer: Read tips here
by KathleenWalls
This is all getting too close to home for me. My home state of Florida seems to be turning into a shooting gallery. Tonight I am watching the Fort Lauderdale Airport shooting storyIt is so much closer to home for me since two of my friends, Renee Gordon, who writes regular columns for
American Roads and Global Highways
, and Barry Gordon, are trapped outside the airport.
For more on shooting
by Kathleen Walls
How often do you cry in a museum? If you can visit a museum with the Anne Frank: A History for Today exhibit you will. I visited the MOSH (Museum of Science and History) in Jacksonville to see the exhibit about that beautiful, Jewish girl whose life was brutally ended by Hitler's Nazi "Final Solution."
Naturally, I had read the book and seen the film long ago. I have since seen many stories related to her and the Holocaust.
It was mandatory reading in the late 50's and still widely used in schools today.
Read more
| | |
| --- | --- |
| | Connect with us. |