2-28-2020

African Americans served as spies during the American Revolution with the belief that their service would prove the loyalty of the people, improve their condition and for the ever present promises of freedom. Largely the status of African Americans did not change as a result of their service and the government did not keep their promises. Blacks amazingly clung to those same beliefs during the Civil War and once again the Black Dispatch set to work gathering information. Again they used their marginalized status and their perceived ignorance that would be their greatest assets.


Mary Elizabeth Bowser's contributions to war effort were so awesome she was inducted into the Military Intelligence Hall of Fame in 1995. Mary was born enslaved to the white Richmond Van Lew family. Elizabeth, the daughter, was an abolitionist and pro-Union and freed Mary and sent her north to be educated. When war broke out Elizabeth pretended to be odd, earning the nickname of "Crazy Bet", all the while establishing the Richmond Underground spy ring. She asked Mary to return to Richmond where she posed as an uneducated housekeeper and was hired to work in the Confederate White House for Mrs. Davis. Bowser listened to conversations and used her photographic memory to read memorize and recall documents. After the war Elizabeth had all official records expunged to avoid retaliation.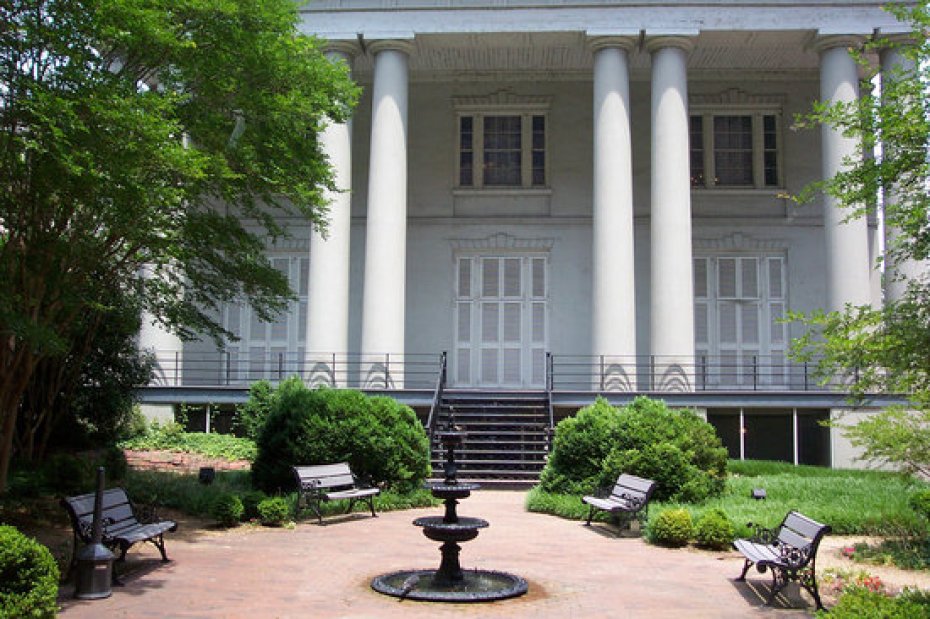 The American Civil War Museum and White House of the Confederacy offer daily tours. It has been restored to its appearance during the time of Davis, August, 1861 until April 2, 1865. Many of the furnishings were used by the Davis family. acwm.org


Jefferson Davis' coachman, William Jackson, was also a household spy. There is documentation that he gave information so important it was passed on to the War Department. He crossed into Union lines in 1862 to Fredericksburg to deliver the information. Driving tours of the battlefield are clearly marked. fredericksburgva.gov
Fort Monroe was the site of many momentous events and it is there that escaped slave George Scott shared information with General Butler regarding a planned Confederate attack on Newport News he had gathered during his escape. This led to several missions behind enemy lines.


Charlie Wright escaped from Culpepper, VA in 1863 and upon questioning they found he had a remarkable memory for details. He informed the Union that troops were headed into Maryland. Based on Wright's intelligence Hooker shadowed the Confederates and protected DC from Lee's forces, held the better ground and led to the Battle of Gettysburg. destinationgettysburg.com
John Scobell was a Mississippi slave whose master educated and freed him. In 1861 he became one of several black Pinkerton agents. He was a master of disguise and often posed as a servant to a white operative to gain information from other black workers. He employed the aid of the Legal League, a secret black southern organization working to free slaves and provided intelligence on troop movements, numbers and fortifications.

Dabney and his wife fled the Confederacy and began to work for Union General Hooker. His wife soon returned south to work in a household as a maid. Dabney began providing incredibly accurate intelligence. When questioned he told the officers that he and his wife sent signals using the positions of the laundry on her line that could be seen from Hooker's headquarters.

Mary Touvestre was the engineer of the ironclad Merrimac's housekeeper. She stole the blueprints, left Norfolk and gave them to the US Sec. of the Navy. The Union then sped up the building of their ironclad, the Monitor.


Robert Smalls was born in Beaufort in 1839 and was taken to Charleston in 1851 and rented out. He worked on the Confederate troop ship CSS Planter. On May 13, 1862 he put his family and black crewmen and their families aboard while the white workers were ashore. He donned the captain's clothing, sailed out of Charleston Harbor and surrendered the ship to the Union. He was awarded a $1,500 bounty. He became captain of the Planter in 1863 and in that same year met with Lincoln. His home and burial site are in Beaufort. beaufortsc.org


Less is known about Tubman's role as a troop commander and spy than her work on the Underground Railroad, but her war work is as astonishing, if not more so. She and Colonel James Montgomery planned to raid rice plantations and liberate slaves along South Carolina's Combahee River. In June of 1863 she led three gunboats of black soldiers down the river. She successfully avoided Confederates and torpedoes due to information she and her spies had gathered. These "commandoes" torched plantations destroying food and supply sources, burned bridges disrupting transport and freed more than 700 people. She sent word ahead that when the boats came they would carry them to freedom and the enslaved people met them and clambered aboard. Approximately 100 of the men later joined the union forces.


Tubman's wartime salary was $200. She later received her husband's veteran's benefits and was to be paid for her nursing services. She did not receive the money owed her until 2003 when Senator Hillary Clinton heard the story. The benefits, adjusted for inflation, of $11,750 were paid to the organization that administers her Auburn home. A statue of Harriet Tubman was placed in the Maryland State House in Feb. 10, 2020 in Annapolis in the Old House Chamber, the room where slavery was abolished in Maryland in 1864. #visitMaryland


Blacks never fail to answer the call, even outside America's borders. Josephine Baker, The Black Pearl, volunteered to spy for the French intelligence Agency. She trained to shoot with a group of guerilla patriots, the Maquis, but her greatest skills were her charm, cleverness, nerve and the art of seduction. She gathered information and sent it to contacts including Gen. Charles de Gaulle. While touring she carried messages in invisible ink on her sheet music and sewn into her hems. She also served as a Red Cross nurse and piloted her private plane filled with supplies. She was awarded the Croix de Guerre and  De Gaulle personally presented her with the gold Croix de Lorraine. Her home in France offers tours. lesmilandes.com

.

Renee Gordon has written a weekly travel column for the Philadelphia Sun Newspaper for the past fifteen years and has published articles on local, national and international travel in numerous publications. Her columns focus on cultural, historic and heritage tourism and her areas of specialization are sites and attractions related to African American and African Diaspora history. Renee has been a guest radio commentator on various aspects of tourism and appeared in a documentary, "The Red Summer of 1919". As an educator for thirty years she was an English teacher, event and meeting planner, served as an educational consultant and intern-teacher mentor. She contributed to textbooks on women's history and classroom management and has facilitated workshops on both subjects. Renee considers herself a "missionary journalist" and as such she continues to promote heritage and sustainable tourism.
2013 Recipient of African Diaspora World Tourism Flame Keeper in Media Award for Travel Writing
Affiliations
IABTW- International Association of Black Travel Writers
PBJ - Progressive Black Journalists
We'd love your comments!
Connect with us on:
American Roads and
Global Highways has so many great articles you
may want to search it for your favorite places
or new exciting destinations.