American Roads and Global Highways Blog Page
First Choice: Outer Banks
There is something to be said for being "The First." My recent visit to the Outer Banks involved a lot of firsts. As I drove along Outer Banks Scenic Byway bordering America's First Beach, I was enchanted. That enchantment grew as our trip progressed.
Read more.
New Visitor's Center in Jacksonville Beach
There's a brand new Visit Jacksonville Welcome Center opened in an old favorite. The new center opened officially Thursday, April 26th in the Beaches Museum and History Park. The visitor's center will be open seven days a week even when the museum is closed. The event was well attended by local officials, media, and museum board members. Christine Hoffman, Executive Director of the museum cut the ribbon officially opening the center at 4:30 pm.
Charlottesville: Uniting Past and Present
There is so much to see and do in Charlottesville, Virginia. It was founded in 1762 and named for the king's wife, Queen Charlotte. It is the home of two UNESCO World Heritage Sites; University of Virginia and Monticello. Both revolve around Thomas Jefferson, our third president and the primary author of the Declaration of Independence.
Florence, South Carolina: A Suprise Treat
On the way to MATPRA press trips and convention, I visited Florence, South Carolina with my friend, Eleanor. What a surprise. Florence has so many unique attractions I never knew about. Here is an overview of some of them. You'll see lots more about them in upcoming issues of American Roads and Global Highways. Read more.
Never Underestimate a Handicapped Hunter
This is not about travel. Not unless you consider a handicapped hunter hunting prey at night in the midst of a nor'easter in Northeast Florida shortly after Hurricane Irma has had her way with our countryside as travel. Those who know me know I am opposed to hunting. However in this case, I feel the need to pass on this story. Read more.
How About that Eclipse?
It's coming soon and I plan to try and capture as much as possible on film. Check here after it happens to see what I saw.
Medieval Torture Museum
Next time you hear someone say "These shoes are torturing me!" send them to visit the Medieval Torture Museum. I'm not kidding. Saint Augustine's newest museum is a look at a not-so-pretty past. Remember at one time there was no law against cruel and unusual punishment. The museum is well worth a visit. It's well researched and historically correct.
Florence on My Bucket List
Those who know me know I love to write about history of the places I visit. That's why Florence, the capital of Tuscany, is on my bucket list. Santa Maria del Fiore, or in English, Our Lady of the Flower, more commonly known as Il Duomo is just one of reasons. It took over 140 years to build and was consecrated on March 25, 1436.
They're Not Old: They're Antiques
I love antiques. They all have a story to tell. That's why I enjoy browsing around downtown Clinton, Tennessee's Market Street antique district. There are over 20 individual stores with their own personality containing hundreds of items you will never see in a chain store. Read more
Flying on the Tin Goose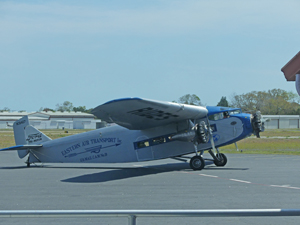 Ever wish you could go back to the early days of flight? Well you can. I recently flew on one of the first passenger planes ever built. It was a treat where I learned a lot. For instance, we all associate Henry Ford and his Model T with making auto travel available to the general public but did you know he was a pioneer in air flight as well? Read more
On the Road Again
A few days in a travel writer's life can cover a lot of territory. I'm just back from Travel South Showcase USA. What an event! For those not familiar with Travel South Showcase, it's an annual event to promote tourism in the member southern states. It is represents the best of the tourism industry from Alabama, Arkansas, Georgia, Kentucky, Mississippi, Louisiana, Missouri, Virginia, West Virginia, North Carolina, South Carolina, and Tennessee.
See more
Freedom of the Press Now Revoked!
I must have missed something on the news while I was traveling. When I reached Fort Rucker in Daleville, Alabama, I found out a major overhaul of our constitution had occured! I was there to visit the United States Army Aviation Museum, open to the public and free to all by just showing your drivers license at the gate. All except media that is.Read more
Anne Frank: A History for Today
How often do you cry in a museum? If you can visit a museum with the Anne Frank: A History for Today exhibit you will. I visited the MOSH (Museum of Science and History) in Jacksonville to see the exhibit about that beautiful, Jewish girl whose life was brutally ended by Hitler's Nazi "Final Solution." Naturally, I had read the book and seen the film long ago. I have since seen many stories related to her and the Holocaust. It was mandatory reading in the late 50's and still widely used in schools today. Read more
My Best Airport Tips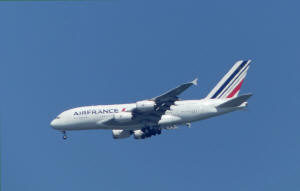 After the horrific events at Fort Lauderdale Airport, I thought it was time to offer some airport travel tips to keep you safe and make the trek through the airport less of a minefield. Nothing can guarantee you a safe trip but I intend to do what I love most, keep traveling. I will not let deranged terrorists scare me away. However, I will do all I can to minimize my risk and make the "getting there" part as pleasant as possible.
Here are some of my personal favorite tips culled from lots of flights in my career as a travel writer: Read tips here
Too Close to Home?
This is all getting too close to home for me. My home state of Florida seems to be turning into a shooting gallery. Tonight I am watching the Fort Lauderdale Airport shooting story.
It is so much closer to home for me since two of my friends, Renee Gordon, who writes regular columns for American Roads and Global Highways, and Barry Gordon, are trapped outside the airport. For more on shooting