Published 3-18-2019
The majority of South Carolina's 16 barrier Islands were formed during the Ice Age along with nearly 200-miles of Atlantic Ocean shoreline. The Hammock Coast (HC), the region from Myrtle Beach to Charleston, includes the Gullah culture, quiet beaches, historic sites, fine dining and exquisite regional cuisine. From Beaufort you can set out on the 170-mile drive north into the state's 493-year biography. #discoversc
Indigo was SC's most important colonial money crop but after the Revolution the British market dried up and a replacement was needed. In 1786 a variety of Sea Island Cotton, Gossypium Bardadense, was imported into the HC. Sea Island Cotton is long-staple, silky, fine textured and grew particularly well on the islands because of the conditions and the African labor force.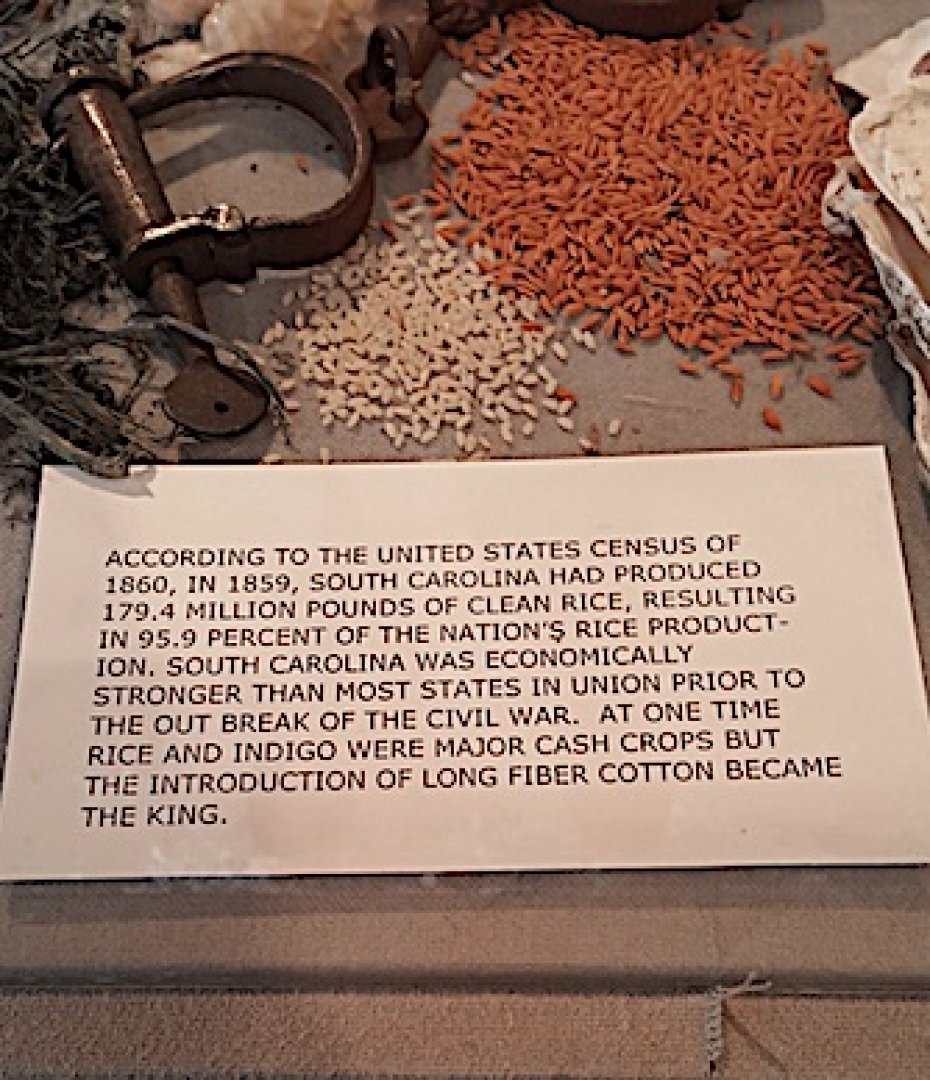 Rice became the cash crop in the 1800s and again African knowledge of technology became prized. Most of the Africans brought to work in the fields were from the West and Central African region deemed "The Rice Coast" where they were largely left to run the island plantations in isolation as owners lived elsewhere. Their isolation allowed them to retain their unique culture and African linguistic patterns and language. The Union occupation in 1861 resulted in the Gullahs being the first freed southern slaves. Philadelphia Quaker missionaries organized schools for the freedmen and in 1862 set up the Penn Center as the first school on St. Helena Island.
Penn Center is a National Historic Landmark District with a museum, educational center, and two sites that are part of the Reconstruction Era Monument. The Center promotes social justice and preserves the history and culture of the Gullah Geechee people. A self-guided tour is available that includes the historic 1903 Darrah Hall, a meeting place for Civil Rights Leaders including King and the 1855 Brick Church. Also on the grounds is Gantt Cottage, a retreat visited by King and the site of some of his work on the "I Have a Dream Speech". November Heritage Days, featuring Aunt Pearlie Sue's Gullah Kinfolk singers, are held at Penn Center annually.

Botany Bay Plantation Heritage Preserve and Wildlife Management Area is comprised of two cotton plantations, Bleak Hall and Sea Cloud, both now in ruins. The circular driving tour has 15 sites including a historic Ice House and Indian Point, a former community of Cusabo Indians dating from 2500 B.C.
Georgetown, SC, the state's 3rd oldest city, is at the heart of the HC and it offers surprises at every turn. It is rife with history from every era, shopping options, waterfront dining and oak lined streets worthy of a long meander. It was the richest county in the original colonies because rice production was introduced in 1690. At one point Georgetown produced 2/3 of American rice and over 90% of the population was black in 1850. Historicgeorgetownsc.com
The first European settlement in the US was the 1526 Spanish settlement of San Miguel de Guadalupe near Georgetown. The colony failed after 3 months largely because the slaves that accompanied the Spanish revolted and fled to the Native Americans. This was the first slave revolt in the nation.
Georgetown is walkable with a 1,000-ft. boardwalk along the bay and brick sidewalks on Front Street. Walking, tram, ghost and boat tours are regularly scheduled. Markers are located throughout the city and maps and information are available.
The Gullah Museum and Gift Shop recounts the Gullah story from Africa to Emancipation through artifacts, memorabilia and internationally recognized story quilts. Visitors can tour and purchase authentic crafts. This museum is a gem.
The economic importance of rice is featured in the Rice Museum with dioramas and tools. Rice was so significant it could be used in lieu of cash. The museum is located inside the 1842 Classic Revival Old Market Building that once held slave sales. A Clock Tower was added in 1845.
Robert Smalls is showcased along with shipwreck and fossil exhibits in the South Carolina Maritime Museum. The featured exhibit is the Fresnel lens from the old North Island lighthouse.
There are more than 60 antebellum homes in Georgetown but the crown jewel is the 1769 Kaminski House Museum. It was built by one of Georgetown's richest men on a bluff above the river. Tours highlight an extraordinary collection of pre-20th century antiques.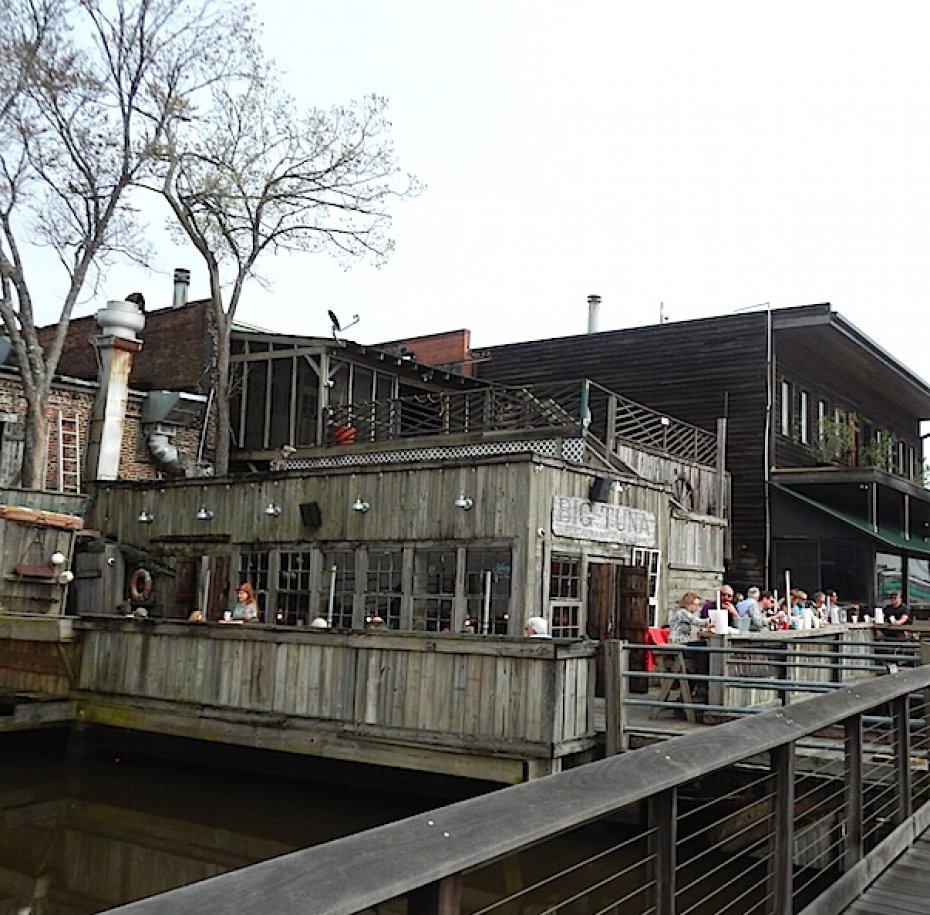 Georgetown's Old Fish House/Big Tuna Restaurant and Raw Bar has a menu of fresh seafood specialties. Seating is indoors or on the waterfront.
Awendaw, SC's Center for Birds of Prey is a 150-acre conservation center that began as a hospital. Their mission is to identify and address environmental issues through avian research. The collection consists of 50% injured birds and 50% birds bred for educational research. This center treats the birds that were caught in oil spills and yes, they do use Dawn. Tours are scheduled.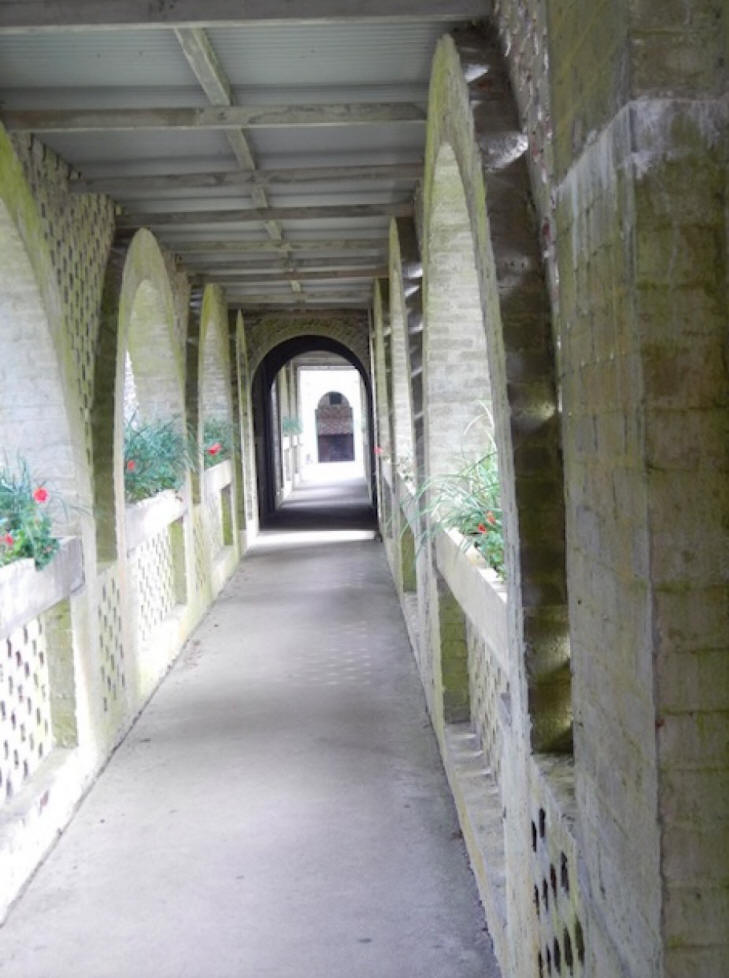 Archer, a writer, and Anna, a sculptress, Huntingdon were philanthropists who purchased 9,000-acres and built an oceanside home (1931-33) as a winter residence using no architectural plans. Atalaya Castle, "Watchtower", has Moorish influences and contains 30 rooms including indoor and outdoor studios and a library. Built with local labor it is a National Historic Landmark that must be seen to be believed.
Brookgreen Gardens, the 9,000-acre oldest and largest public sculpture garden in the country, was a Huntingdon donation. The Gardens also include the Pavilion Restaurant, Lowcountry Zoo, Arboretum, Enchanted Storybook Forest, Butterfly House, educational programming and excursions. Both Atalaya and Brookgreen Gardens are in Murrells Inlet.
Wander along the Hammock Coast and be amazed at every turn.
TRAVEL TIP:
If your journey begins in Savannah be certain to explore the city's history with 2 unique stops. The American Prohibition Museum tells its story with docents, wax figures, period artifacts, dioramas and a functioning speakeasy.
Prohibition, a restaurant and bar, capture the essence of the era with artifacts, antiques, craft cocktails and heritage drinks made from 60-year old recipes. There are private booths and architectural elements obtained from authentic NY speakeasies. The menu enhances the experience and the camaraderie makes this a must visit. prohibitionsavannah.com
.

Renee Gordon has written a weekly travel column for the Philadelphia Sun Newspaper for the past fifteen years and has published articles on local, national and international travel in numerous publications. Her columns focus on cultural, historic and heritage tourism and her areas of specialization are sites and attractions related to African American and African Diaspora history. Renee has been a guest radio commentator on various aspects of tourism and appeared in a documentary, "The Red Summer of 1919". As an educator for thirty years she was an English teacher, event and meeting planner, served as an educational consultant and intern-teacher mentor. She contributed to textbooks on women's history and classroom management and has facilitated workshops on both subjects. Renee considers herself a "missionary journalist" and as such she continues to promote heritage and sustainable tourism.
2013 Recipient of African Diaspora World Tourism Flame Keeper in Media Award for Travel Writing
Affiliations
IABTW- International Association of Black Travel Writers
PBJ - Progressive Black Journalists
We'd love your comments!