12-2-2019

The Hamburg-America Line launched the Princess Victoria Louise, the first ship built solely for luxury cruising, on June 29, 1900. Prior ships were ocean liners created to transport passengers and cargo on transatlantic journeys as expeditiously as possible but the Victoria Louise was designed to provide a truly luxurious experience with the aura of a floating 5-star hotel. The 120 suite ship was 407.5 feet long, had amenities, a photography dark room, library and fully equipped gym and offered excursions in ports along the route. It provided the most deluxe cruising experience of the time. The vessel plied the sea until December 1906 when, while attempting to enter the Kingston, Jamaica's Harbor, a navigational error caused the ship to run aground. Even though there were no casualties the captain committed suicide prior to passenger rescue completion. No matter the circumstances, luxury cruising was established forevermore as an ideal leisure option.


Regent Seven Seas Cruises® is the award-winning inheritor of the crown as provider of the ultimate in luxury cruise experiences built upon the foundation of those early opulent voyages. Created as a result of a 1992 merger, Regent's five ship fleet has recently undergone a $125-million refurbishment that is reflected in the public and private areas down to the smallest detail. The fleet offers 450 destinations and greater than 1,600 exclusive excursions while being committed to an environmental program, 'Sail & Sustain', to help ameliorate worldwide environmental issues.
| | |
| --- | --- |
| | |


Seven Seas Navigator® is the most intimate of RSSC's ships with a 490 guest capacity and a 1.35:1 passenger to professional crew ratio. Post-refurbishment there are 245 ocean-view suites that range in size from 301 to 1,000 square feet and ninety-percent have private verandas. Walk-in closets, upscale marble bathrooms with bathtub and shower, and European king-size Suite Slumber TM beds make this a luxurious chamber in which to relax between activities. Additional amenities include designer bath products and exclusive linens, single device unlimited Wi-Fi, interactive television, stocked refrigerator and robe and slippers.



Between shore adventures guests select from a menu of entertainment options, from reading in the newly designed library, having a relaxing Canyon Ranch SpaClub treatment, exercising in the Fitness Center or engaging in a little retail therapy in onboard boutiques to wagering in the casino while at sea. The 24-hour internet café, trivia, card competitions and destination lectures are also available. Evening entertainment includes musical revues, piano bar sessions, dancing and karaoke.


The passengers tend to be older but children are not excluded. During summers and holidays some itineraries offer the complimentary Club Mariner. Activities and programs for youths ranging from 5 to 17 in age-related groups are guided by trained counselors.

| | |
| --- | --- |
| | |

Dining aboard is a diamond experience with meals created from only the freshest ingredients prepared to your taste. The Compass Rose, the premiere fine dining venue, is a culinary delight with a menu comprised of both gourmet masterpieces and unique twists on standard offerings. These extraordinary meals are served on china designed exclusively by Versace for Regent. Prime 7 is an intimate restaurant showcasing eight USDA Prime, dry-aged, steak dishes. La Veranda, the most casual restaurant ,features indoor and deck dining. The Pool Bar, located on the pool deck, is ideal for quick meals. The food is cooked to order and the view is always outstanding. Galileo's Lounge serves craft cocktails and High Tea daily to performances by resident musicians.


A popular Navigator cruise leaves from New York and travels to three United States ports and two international ones. Shore excursions are selected by participants based upon itinerary, duration, and personal ability level. Requirements are clearly indicated and the scope of offerings is so broad that everyone can participate at some level. The complimentary Regent Seven Seas Cruises app enhances the audio portion of the excursion experience.




There are highlights in the New York to New York Navigator cruise at every port. Newport, Rhode Island has tours that take you on scenic drives and several tours feature interiors of several of the opulent Gilded Age mansions including the renowned Breakers. Tours of the second port, Boston, Massachusetts, can include Harvard University, the Kennedy Library & Museum and the iconic Faneuil Hall, the Freedom Trail and the Old North Church of Paul Revere's Ride. Bar Harbor, Maine boasts the wild and scenic wonders of Acadia National Park and 150-ft. deep Jordan Pond. On your own explore the ten renowned Tiffany windows of St. Saviour's Eiscopal Parish Church and the Abbe Museum interpreting the history of the Wabanaki, the People of the First Light.
| | |
| --- | --- |
| | |


Halifax, Nova Scotia's scenic Coastal Lighthouse Tour to Peggy's Cove is extremely popular and is one of two not to be missed area tours. The Halifax Citadel is impressive and a daily changing of the Guard Ceremony is reenacted by kilt clad soldiers. There are 26 areas to be visited on the self-guided tour.
| | |
| --- | --- |
| | |

St. George, Bermuda is a UNESCO World Heritage Site and the tours offered immerse you in its history. St. Peter's Church, established in 1612, is the oldest continuously used Protestant church in the New World and a must-see. Its most compelling attractions are the 1721 "servants" gallery created for the enslaved, a 1612 communion table and the 1640 dole cupboard used for feeding the needy. Blacks were interred in the western section of an adjacent cemetery.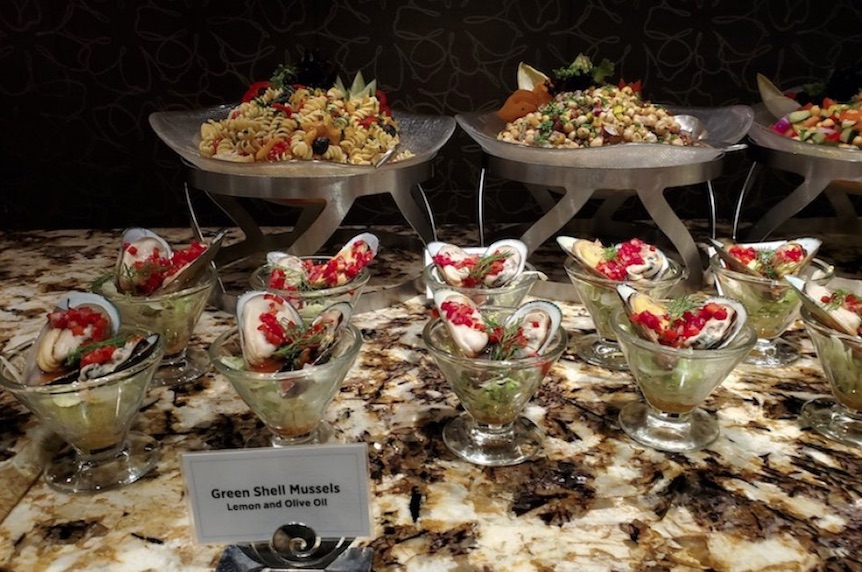 Why take a Regent Seven Seas luxury cruise? The obvious reason is that, as a discerning traveler, an individual wants to experience the maximum a luxury a cruise has to offer in every aspect of the voyage. The more subtle reasons are that Regent cruises are hassle-free and, most significantly, Regent is one of the world's most inclusive cruise lines. Cruise fees includes all airfare, airport transfers, onboard meals, alcoholic and nonalcoholic drinks, shore excursions and gratuities. The level of professionalism is incomparable and they cater to your every whim.


For over a century luxury cruises continue to be the ultimate form of travel. Choose the best and vacation like a royal aboard a Regent Seven Seas Cruise. www.RSSC.com

TRAVEL TIP:
Philadelphia's National Constitution Center and African American Museum are offering a discounted joint ticket. Both institutions recount American history using interactive displays, artifacts and storytelling. Experience AAMP's "Audacious Freedom" exhibition along with the National Constitution Center's "Reconstruction" exhibition. constitutioncenter.org and aampmuseum.org



. br />
Renee Gordon has written a weekly travel column for the Philadelphia Sun Newspaper for the past fifteen years and has published articles on local, national and international travel in numerous publications. Her columns focus on cultural, historic and heritage tourism and her areas of specialization are sites and attractions related to African American and African Diaspora history. Renee has been a guest radio commentator on various aspects of tourism and appeared in a documentary, "The Red Summer of 1919". As an educator for thirty years she was an English teacher, event and meeting planner, served as an educational consultant and intern-teacher mentor. She contributed to textbooks on women's history and classroom management and has facilitated workshops on both subjects. Renee considers herself a "missionary journalist" and as such she continues to promote heritage and sustainable tourism.
2013 Recipient of African Diaspora World Tourism Flame Keeper in Media Award for Travel Writing
Affiliations
IABTW- International Association of Black Travel Writers
PBJ - Progressive Black Journalists
We'd love your comments!
ad
Connect with us on:
American Roads and
Global Highways has so many great articles you
may want to search it for your favorite places
or new exciting destinations.