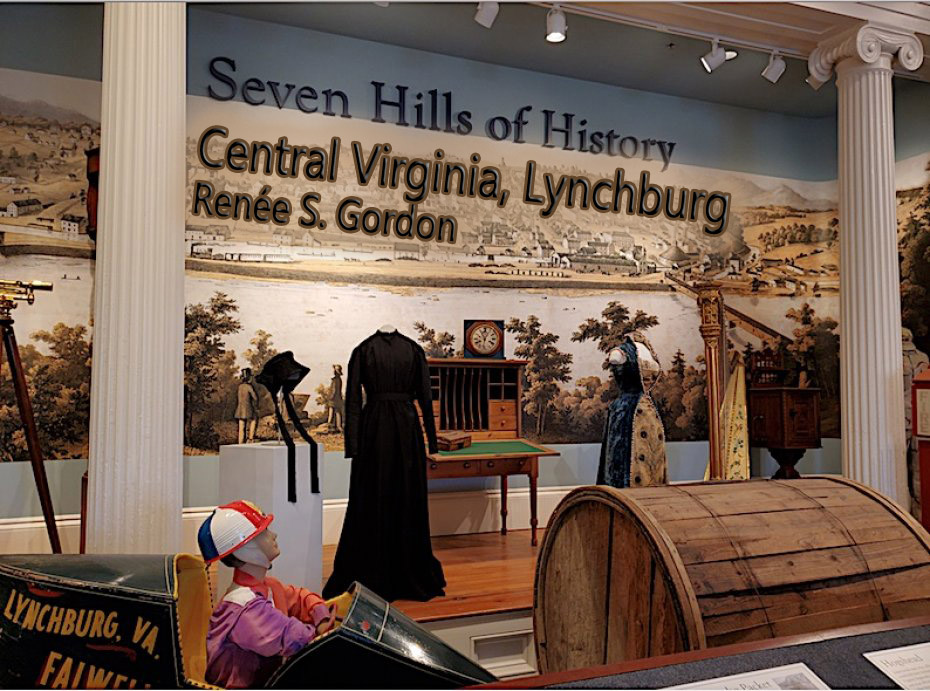 published 10-14-2019


Contrary to what some might believe Lynchburg was named after John Lynch who took over the family's James River ferry service in 1757. In 1786 45-acres of John Lynch's land was used to found the town that was chartered 29-years later. The location of the ferry service was memorialized in 2004 with Langley Fountain spouting a 190-ft. stream of water into the air. lynchburgvirginia.org
Lynchburg, situated in the Blue Ridge Mountain's foothills, is referred to as the "City of Seven Hills" and because of its location and precolonial settlement, the city has been at the forefront of American history from its beginnings. The people and events involved are well documented, their paths are clearly indicated with markers and a series of unique museums and historic sites allow you to immerse yourself in Lynchburg's legacy. Maps and guides are available at the Visitors Center.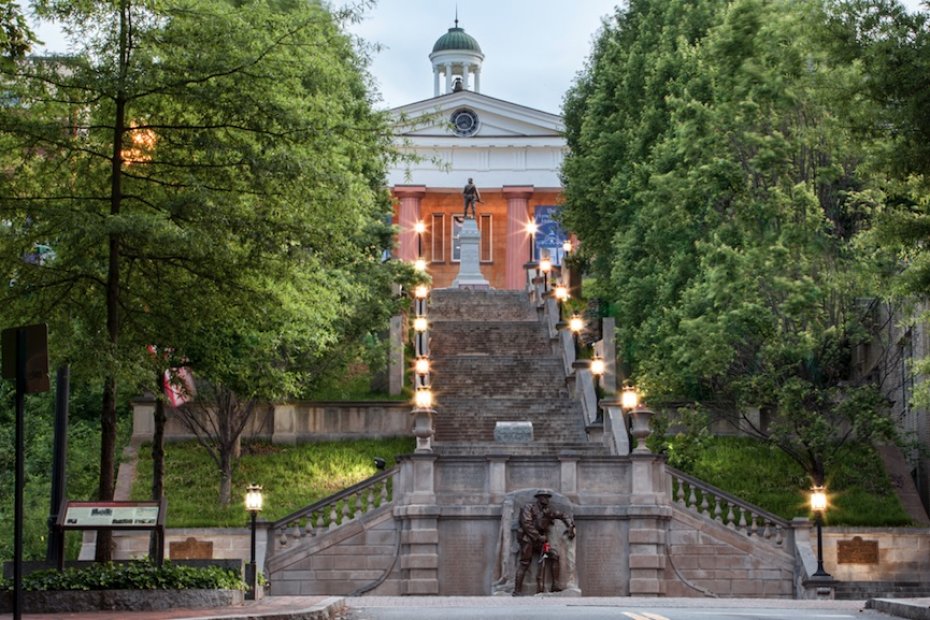 Monument Terrace visually and physically connects the ferry landing and the Old Courthouse via Courthouse Hill. There are 132 steps and ten landings lined with eight markers and eleven sculptures. The views are noteworthy.


The Lynchburg Museum is located inside the 1855 Greek Revival Old Courthouse. During the final days of the Confederacy the Old Courthouse functioned as the capitol for six days. The museum provides an outstanding overview of area history from the pre-contact native presence until the present through photographs, artifacts and documents. Highlights of the collection include personal belongings of General Jubal Early and information on the Battle of Lynchburg. www.lynchburgmuseum.org


African Americans inhabited Lynchburg in the 1700s and in the 1800s their portion of the total population exceeded 40% and by the Civil War 20% of the black population was free. Slave auctions were held at 9th and Main Sts. on a large rock in front of Market House and their labor helped make the city the wealthiest of its size in the country. The backbone of the economy was tobacco, the first warehouse being built in 1797, and half of the blacks worked in that industry. The Legacy Museum of African American History interprets this history through artifacts, documents and artworks. On display is the Ann van de Graaf painting, "Lord Plant My Feet on Higher Ground", memorializing the Civil Rights events and figures of the 60s and 70s. legacymuseum.org
Lynchburg did not fall into Union hands during the Civil War. Its major role was as a supply and hospital center, with the 2nd largest number of Confederate medical facilities.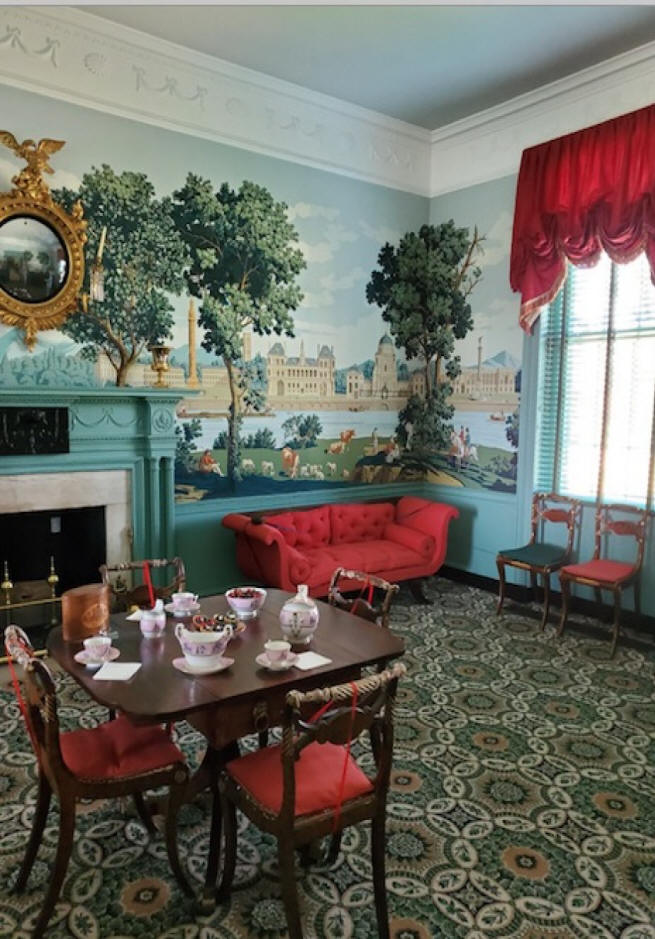 Point of Honor Plantation is an 1815 Federal-style mansion. A tour begins on the exterior with a banister crafted by one of the 30 slaves on the 750-acre plantation. The house has its 1815-30 appearance with original woodwork, paint colors and era appropriate furnishings. The original owner, George Cabell, was Patrick Henry's doctor and there is an outstanding medical exhibit on medicine of the times. pointofhonor.org


The Federal-style Sandusky mansion was built in 1808 on 1,200-acres and served as General David Hunter's Union headquarters June 17-18, 1864. Two presidents, McKinley and Hayes, were on Hunter's staff. A field hospital was set up in the barn and signal officers, after cutting a hole, accessed the roof. historicsandusky.com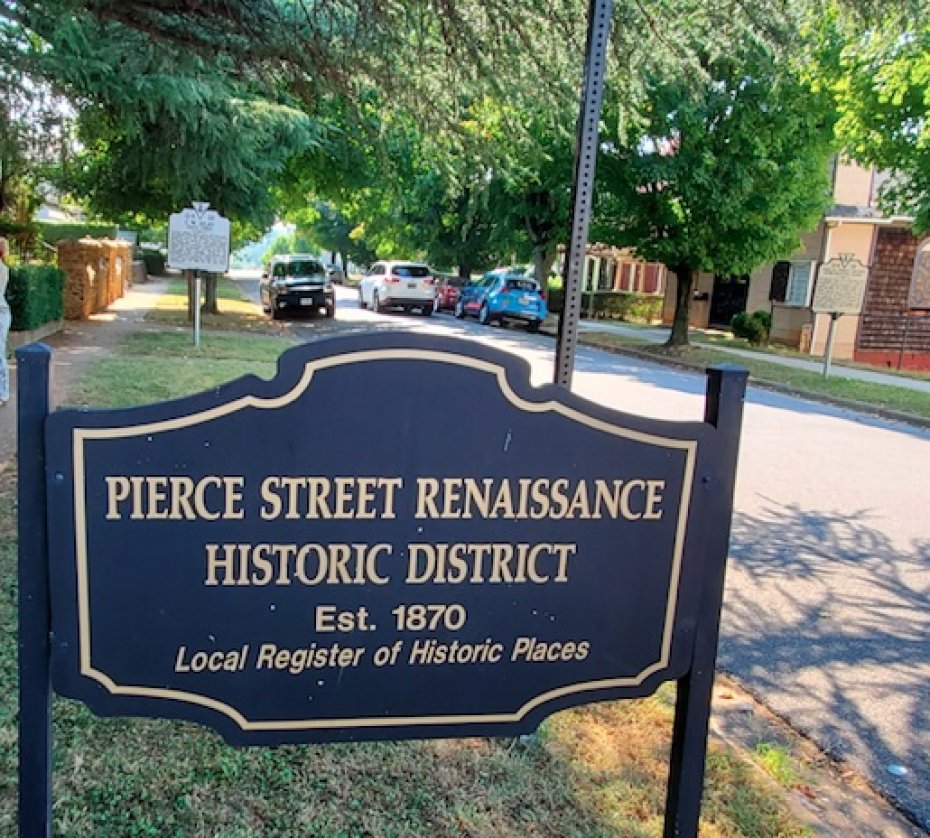 Pierce Street Renaissance Historic District was originally established in the 1850s and become a Confederate military camp. At the end of the war a freedman's school was established there. In the 1870s it became a 5-acre residential neighborhood for African Americans housing significant individuals. The two most notable sites are the Anne Spencer House and the Dr. Walter Johnson House and Tennis Court.


Anne Spencer was a Harlem Renaissance poet who lived in the 1914 Queen Anne home for over 60 years and her home is furnished exactly as she left it. Here she entertained the great minds of her day including King, Cullen, Robeson, Carver and Booker T. Washington. In her exquisite garden sits a one-room cottage, Edankraal, a combination of her name, her husband's name and the African word for enclosure. The "Prince Ebo" fountain in her garden has a sculpted iron head that was a gift from DuBois. annespencermuseum.com


Dr. Walter Johnson's home and restored tennis court is on the same block. He was a physician, tennis player and coach. He trained Arthur Ashe and Althea Gibson among others on the court adjacent to his home.


The incredibly unique Old City Cemetery Museums & Arboretum was established by John Lynch in 1806. Today this 27-acre public history park consists of five museums, 20,000 burials, heirloom plants and the largest public display of antique roses with the oldest dating from 1581. Nearly 2/3 of the burials are African American and an interpretive sign details burial customs of West African origin. The Cemetery Center houses the Mourning Museum exhibiting items of mourning attire and customs. A highlight of the gallery is a portable embalming kit.
| | |
| --- | --- |
| | |

In the 1840s and 50s those with infectious diseases were quarantined in the Pest House where most patients died. The 2-room, Pest House Medical Museum was the office of Dr. John Terrell who was appalled at the conditions during the Civil War and instituted standards of cleanliness and lowered the death rate from 50% to 5%. Audio stations relate historic information about Terrell's office and the quarantine room. Displays include a surgical amputation kit and operating table. The cemetery offers a complete schedule of programs. October Candlelight Tours are particularly popular. www.gravegarden.org

The boutique Craddock Terry Hotel at Bluffwalk Center is an award-winning, 44 room, Historic Hotel of America inside the 1888 Craddock-Terry Shoe Corporation's original brick warehouse. Unique architectural features, granite walls, arched casement windows and handmade bricks, enhance the public and private spaces. Penny Loafer, a wire fox terrier, serves as the official greeter and concierge. The 1896 William King Jr Tobacco Warehouse hosts events and is an ideal location for weddings and receptions.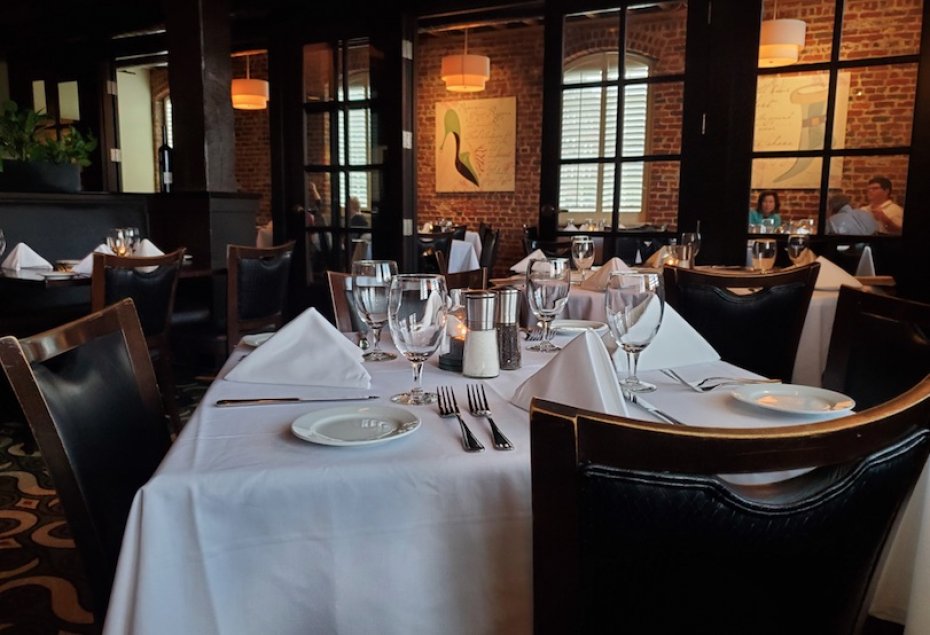 Accommodations have views of the Blue Ridge Mountains, offer designer linens, upscale amenities and continental breakfast is served in a shoe shine box. There are two restaurants on the premises, Waterstone Pizza and Shoemaker's American Grille, both serving culinary masterpieces.

.

Renee Gordon has written a weekly travel column for the Philadelphia Sun Newspaper for the past fifteen years and has published articles on local, national and international travel in numerous publications. Her columns focus on cultural, historic and heritage tourism and her areas of specialization are sites and attractions related to African American and African Diaspora history. Renee has been a guest radio commentator on various aspects of tourism and appeared in a documentary, "The Red Summer of 1919". As an educator for thirty years she was an English teacher, event and meeting planner, served as an educational consultant and intern-teacher mentor. She contributed to textbooks on women's history and classroom management and has facilitated workshops on both subjects. Renee considers herself a "missionary journalist" and as such she continues to promote heritage and sustainable tourism.
2013 Recipient of African Diaspora World Tourism Flame Keeper in Media Award for Travel Writing
Affiliations
IABTW- International Association of Black Travel Writers
PBJ - Progressive Black Journalists
We'd love your comments!
Connect with us on:
American Roads and
Global Highways has so many great articles you
may want to search it for your favorite places
or new exciting destinations.