Published 4-3-2019
Memory in these incomparable streets, in mosaics of pain and sweetness, was clear to me now. Pat Conroy


Travel + Leisure magazine, for the 6th year in a row, designated Charleston, SC the number one city in the US as well as the 10th best city worldwide. The city is a traveler's dream with a complete range of dining experiences, entertainment venues, superior architecture, historic sites and blended cultures. The city was thriving years prior to the founding of the country and as one of the 13 original colonies the area has participated in every one of the nation's pivotal historic events. Charleston is easily navigated and a walk or carriage ride through the city is a layered trip through time that can be thematic or an unmapped meander. @bulldogtours
The area that would become Charleston was a Kiawah Indian hunting ground when the first Europeans arrived in 1521 and captured 140 Native Americans and took them back to Spain for display. In 1526 they returned and established a settlement that lasted only 3 years. In 1633 the South Carolina Colony, that included both North and South Carolina, was founded by 8 Lords Proprietors who received a Royal Charter from the colony's namesake King Charles II. North and South Carolina separated in 1729 and SC gained statehood in 1788. @explorecharleston
Charles town was founded in 1670 and African slavery was introduced into the colony. Charles Towne Landing State Park at Albemarle Point is the site of that settlement. The park offers a self-guided audio tour and a visit aboard the 17th-century replicated ship The Adventure. The city was fortified against the Native Americans, pirates, French and Spanish using slave labor and the moated wall with a drawbridge existed from 1690 until 1720.

A section of the wall can be seen on the lower level of the 1767 Old Exchange & Provost Dungeon. Washington did not sleep here but he visited and the Declaration of Independence was read here to the public. It functioned as both a customs house and a prison and been featured on television as one of "America's Most Haunted Places". Tours are offered. oldexchange.org
The nation's first census in 1790 revealed that there were 8,089 white people and 8,270 black free and enslaved individuals in the city. Charleston has been referred to as a perverse Ellis Island because an estimated 50% of the country's enslaved Africans entered through the Port of Charleston. Nearby Sullivan's Island was the site of the Pest House, a building where Africans were quarantined upon arrival for up to 40 days. Gadsden's Wharf was Charleston's primary disembarkation point and it is the location of the future International African American Museum. slavevoyages.org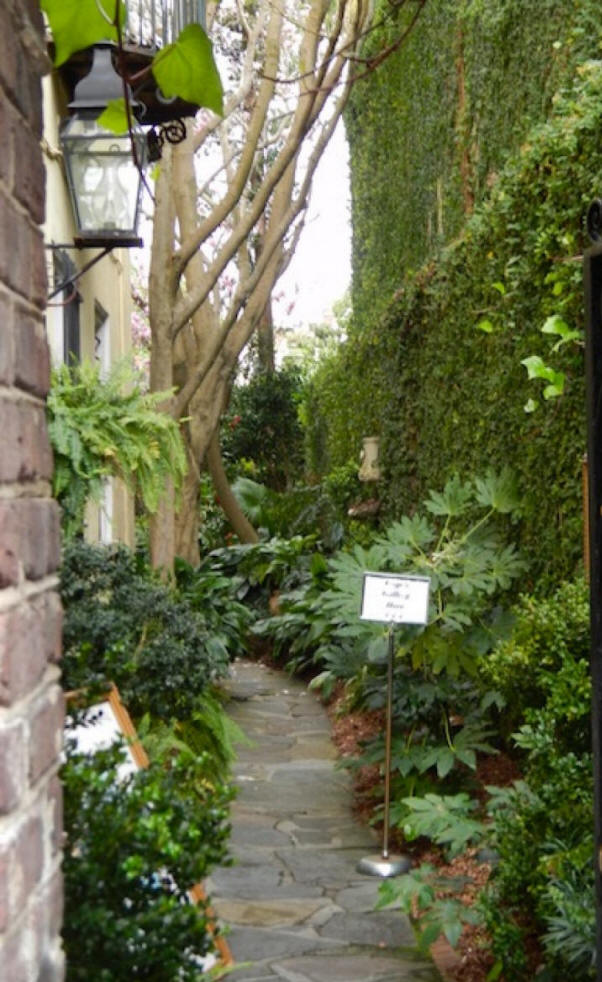 An early slave market existed on Magazine Street but was closed in the 1850s and in 1859 the Old Slave Mart, now a museum, became operational. It became a museum in 1938. Once it was a brick walled compound that housed a 4-story building, a slave jail, kitchen, mortuary and yard. Auction were held here during the Civil War with the last being held in 1863. oldslavemartmuseum.com


On April 12, 1861 Confederate troops fired on, and took over, Federal held Fort Sumter in Charleston Harbor. This attack is considered the beginning of the Civil War. Fort Sumter Visitor Education Center's museum relates the story of the fort construction and the onset of the war. This is also the departure point for boat tours of the fort. Fort Sumter is only accessible by boat tour.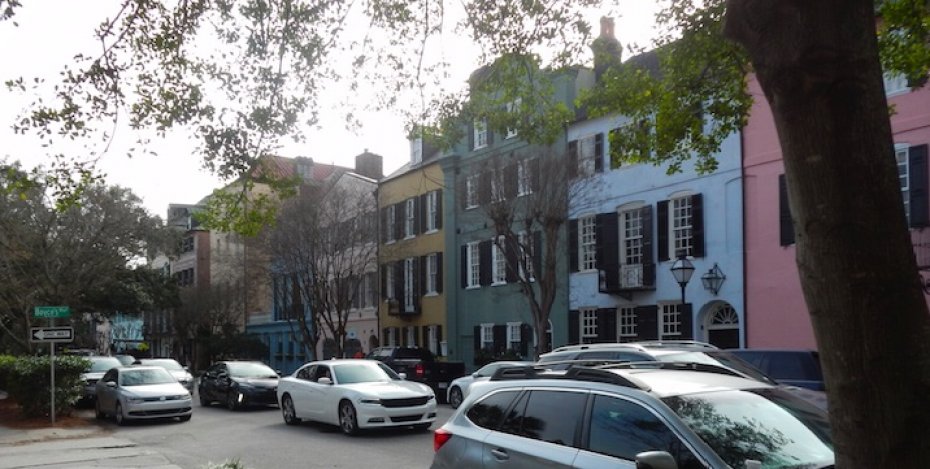 After the Civil War Charleston's devastation and poverty forced the city to rehabilitate existing structures. The result is striking historic architecture throughout the city. Rainbow Row is a singular gem in the Historic District. It consists of 13 houses from 79-107 Bay Street, the longest row of Georgian Pre-Revolutionary era homes in the nation, painted in pastel colors. They make a wonderful photo op.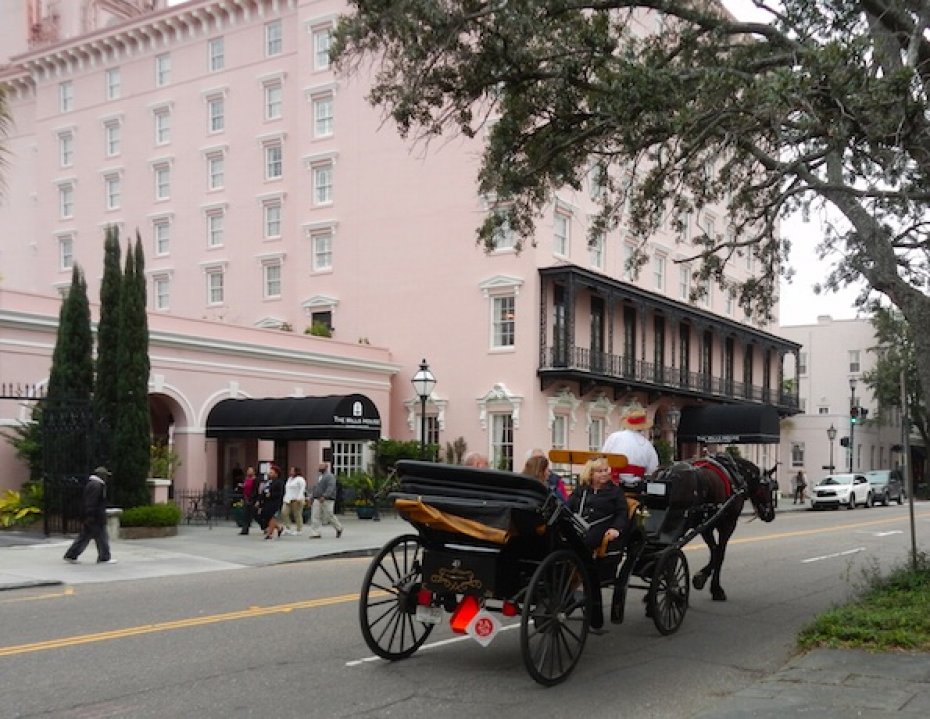 The 6-acre Battery Park & White Point Gardens is situated where the Ashley and Cooper Rivers meet the Atlantic Ocean and the views are spectacular. There are unique oyster shell lanes and a seawall promenade ideal for sunset strolls. "Gentleman" pirate Stede Bonnet was executed on the site and he is memorialized within the park with an epitaph. @charlestonparks


TRAVEL TIPS:

"BEHIND THE BIG HOUSE" TO INTERPRET SLAVERY, APRIL 4-6, 2019, is now in its eighth year as it continues its educational outreach efforts towards interpreting the legacy of slavery in Holly Springs, MS.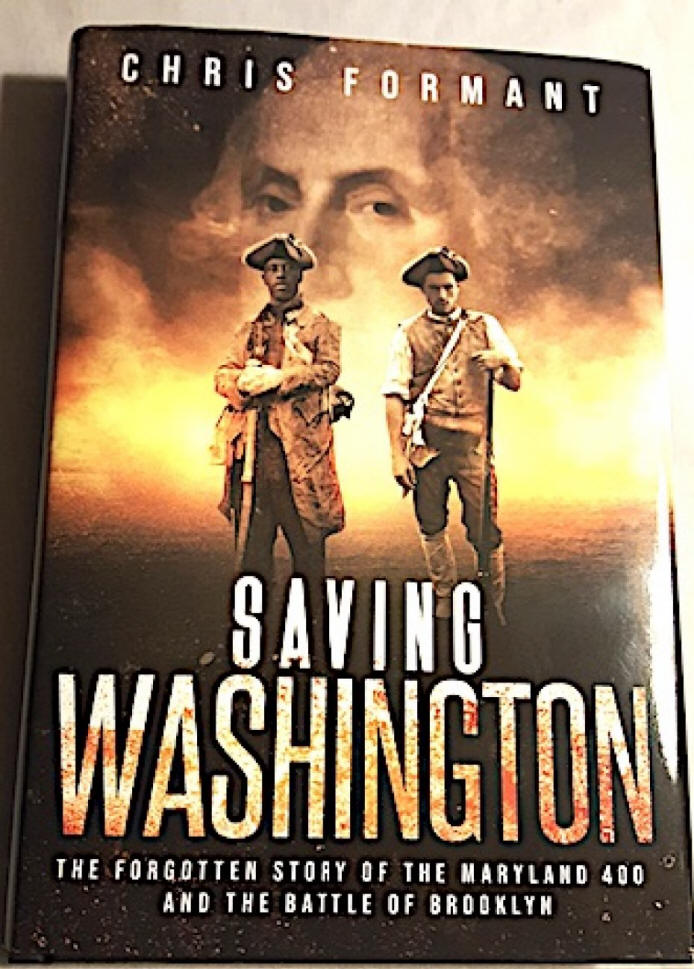 Saving Washington: The Forgotten Story of the Maryland 400 and the Battle of Brooklyn by Chris Formant is a great travel read and also a guide for a NY trip. It provides factual background on an often overlooked battle and deftly weaves into the narrative the story of the citizen soldiers, both black and white, who participated. The tale is told through the experiences of friends Joshua Bolton and Benjamin Wright, one of an estimated 9,000 black revolutionary soldiers. The book has been optioned by HBO for production.


A teacher can change the trajectory of one's life by inspiring students and instilling the joy of learning in them. Norwegian Cruise Line, as part of their North American debut, wants to honor educators by allowing people to nominate U.S. and Canadian teachers "who demonstrates a passion for spreading the joy of learning" and are "bringing joy to the classroom." Fifteen nominees will receive a free cruise for two, an all expenses paid exclusive invitation to an award ceremony in Seattle on May 3 and an opportunity to win $15,000 for their school. nclgivingjoy.com, #NorwegianJOY!

.

Renee Gordon has written a weekly travel column for the Philadelphia Sun Newspaper for the past fifteen years and has published articles on local, national and international travel in numerous publications. Her columns focus on cultural, historic and heritage tourism and her areas of specialization are sites and attractions related to African American and African Diaspora history. Renee has been a guest radio commentator on various aspects of tourism and appeared in a documentary, "The Red Summer of 1919". As an educator for thirty years she was an English teacher, event and meeting planner, served as an educational consultant and intern-teacher mentor. She contributed to textbooks on women's history and classroom management and has facilitated workshops on both subjects. Renee considers herself a "missionary journalist" and as such she continues to promote heritage and sustainable tourism.
2013 Recipient of African Diaspora World Tourism Flame Keeper in Media Award for Travel Writing
Affiliations
IABTW- International Association of Black Travel Writers
PBJ - Progressive Black Journalists
We'd love your comments!