Anna Maria Island: An Amazing Piece of History
Story and photos
by Kathleen Walls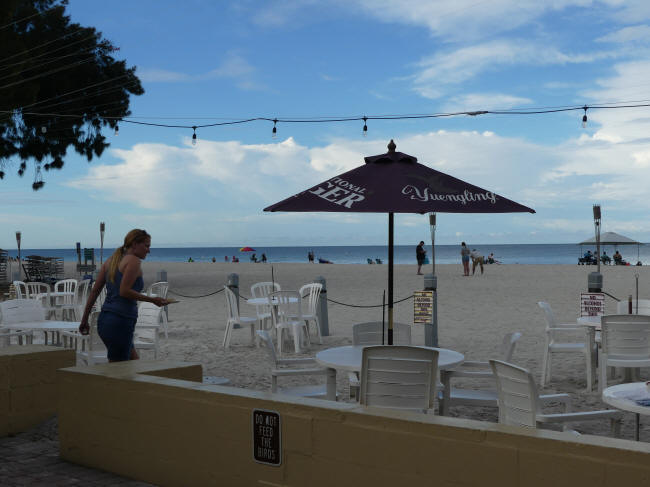 Anna Maria Island's history goes way back. The first record of European explorers here dated to the 1530s. They claimed Anna Maria for Spain. Of course, they weren't the first people here. The Tocobagans, Calusa's and other native tribes using the island as a base for fishing and hunting.
Anna Maria Island Historical Society Museum
The Anna Maria Island Historical Society Museum tells the story of Anna Maria Island from the early Native American period to later days. After the U.S. acquired Florida in 1819. The first homesteader, George Emerson Bean came in in 1893. There's an exhibit in the museum showing how these settlers lived.
Another exhibit tells the two versions of how Anna Maria Island got its name. One story says that in the 1840s, a US survey team was charting the islands along Florida's west coast. The team stayed at the home of Madison Post, a Scottish emigrant, and his family in Tampa and named the island for his wife, Maria, and her sister, Anna.
Another version tells of a 19th century Spanish map showing the island named "Ana Maria Cay." The Spanish often used saints' names for places they "discovered," Maria is the Spanish for Mary, and Mary's mother is Anna, spelled with just one "n" in Spanish.
The museum has over 120 years of photos and documents, and lots of artifacts donated by islanders. It tells of the island's early tourism days and its fishing history. One interesting story is how Fig Newtons and Anna Maria Island are connected. George Wilhelm Bean, son of the first settler, and a few partners formed a corporation in 1911 to create a resort on the island.
One of the partners, Charles M. Roser, earned a large portion of the corporation's capital when he sold his Fig Newton cookie recipe to Nabisco for a million dollars in 1910. The Nabisco Fig Newton sale helped finance the island's infrastructure, a dock for steamships at the end of Pine Avenue, and a bathing pavilion.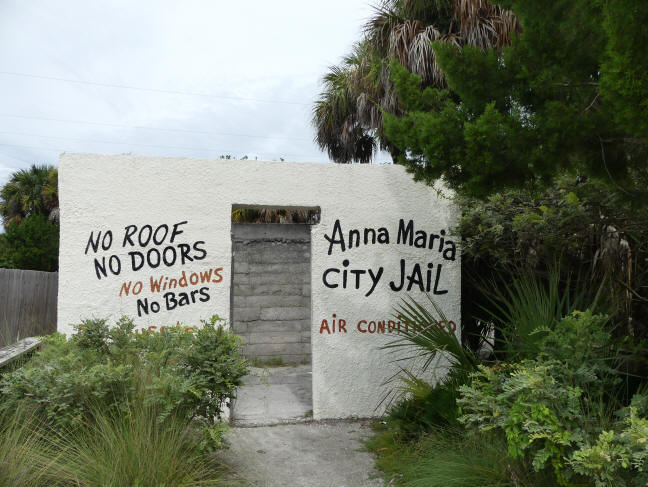 It's actually three attractions in one. The Old City Jail that was built in 1927 is on the property. At that time, a bar had opened and was causing a lot of drunks to be arrested. They built the jail with bars on the windows, but no screen or glass. Anybody who has had encounters with Florida Mosquitoes understands that after one night in this jail, drunks were careful not to repeat the same mistake again.
Belle Haven is another part of the museum. It's a reminder that hurricanes are nothing new. In the early 1900s, boats delivering mail and necessities from the mainland docked at the local pier. They built Belle Haven and a larger home called Lotus Cottage on the pier in 1920. The homes functioned as a fish packing plant, rental cottage, and bait shop combination. In 1926, a hurricane destroyed the pilings and threw the homes into Tampa Bay.
Lotus Cottage was destroyed. Belle Haven survived and was found intact and floating in the water. Residents salvaged it, and it functioned as a family home for many years. As it deteriorated, it was set to be demolished but was rescued in 2001. Historians renovated it and moved to the Historical Park in 2006. You can tour Belle Haven and see an average home of the 1900s with heirlooms and antiques.
Florida's Maritime Museum
Another museum that tells the history of Anna Maria Island is Florida's Maritime Museum, in the village of Cortez. It has a display of early fishing boats and motors. Captain Banks' collection of shells. Is more than I've ever seen in one place.
One room in the museum really hits home after the hurricanes we've had this year. It's called "Caught in the Storm: 100 Years of Florida Hurricanes" and gives details of all the major hurricanes that have impacted Florida over the last hundred years.
Outside, there are more signs telling about the effects of the various hurricanes. A path leads to the 1890 Braxton Store, which was once a general store, the local post office, and a steamship wharf.
Behind the museum there is a Seminole Chickee, typical of the type of shelters the native Seminoles used.
Cortez Cultural Center
A small waterway divides the museum from the Cortez Cultural Center. If you want to do a deep dive into the community history, this is the place to visit.
Dining, and Lodging
Anna Maria Island is filled with beautiful beaches, unique shops, and many delicious restaurants. There is a free trolley that lets you access most of the island.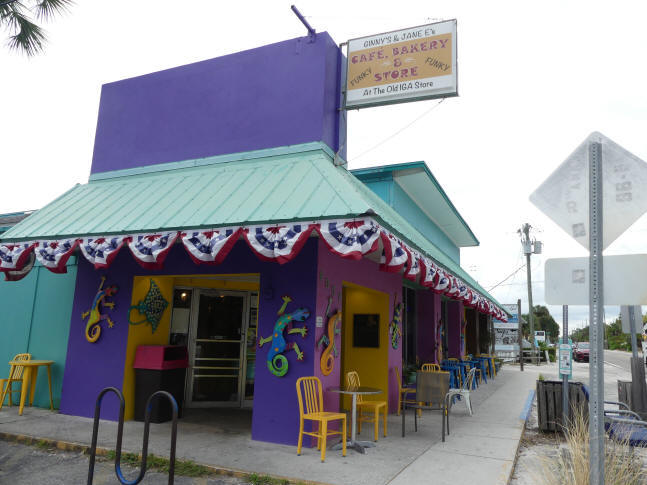 Some of the restaurants I loved are Ginny and Jane E's' Café for a blend of local art and collectables combined with basic food like salads, sandwiches, and bakery items all cooked fresh.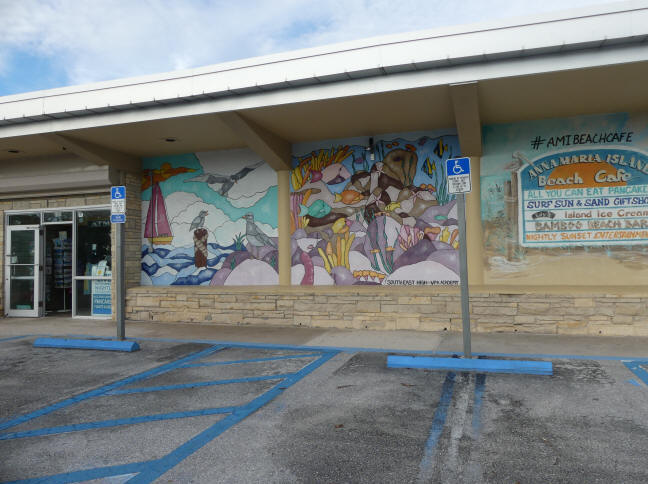 Anna Maria Island Beach Café is a breakfast favorite. Their All-You-Can-Eat-Pancakes are a tradition here.
Swordfish Grill and Tiki Bar located in Cortez Fishing Village is a locals' favorite for seafood.
Mar Vista, on Longboat Key, is a cross between a waterfront fish house and fine dining.
Anna Maria Oyster Bar on Anna Maria Island's Historic Bridge Street Pier specializes in oysters.
Floriday's Woodfire Grill and Bar is at the entranceway to the island. It overlooks Anna Maria Sound and has a real Key West feel.
Just next door is a great place to stay, Compass Hotel on Anna Maria Sound