A Walk on the Wild Side of St. Lucie County
Story and most photos
by Kathleen Walls
Video with Ischell Laxton
Here's a secret about Florida. It's not all theme parks and crowds You can visit St Lucie County for some natural resources and have a blast minus the crowds. I recently took a nature press trip and want to share the beauty of the Treasure Coast with you.
Lets start with a hike we did at Oxbow Eco-Center guided by Eva.
Some still photos of the hike starting in the center visitor center.
And along the trail. I loved the little gopher tortoise we met at the end of the hike.
We visited two beautiful botanical gardens to see even more natural beauty. The photos above are at Heathcote Botanical Gardens and below are at Port St. Lucy Botanical Gardens. Heathcote has a vegetable garden to help the community. And for those interested in Bonsai, there are fabulous plants. One of my favorite treasure there was seeing an Atala butterfly that back in the 1950s, was thought to be extinct. It's tiny but the vibrant blue spots on its black wings and red lower wingtip make it easily recognized.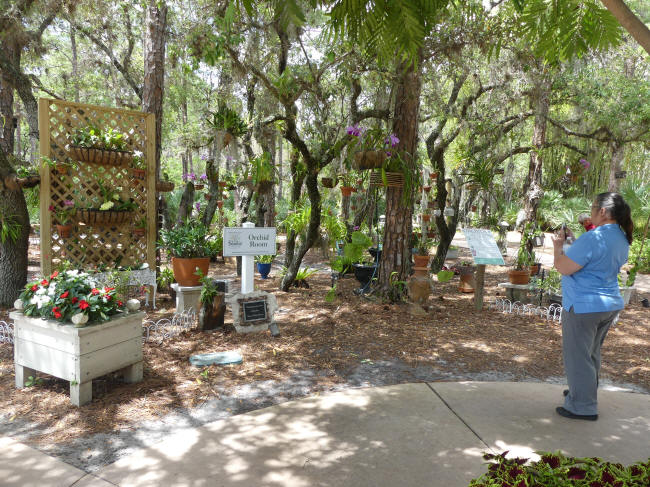 Port St. Lucie Botanical Gardens has 17 themed garden areas including orchid, bromeliad, butterfly, rose, and cactus and succulent gardens. Each are maintained by volunteers. I saw some of those colorful but exotic lizards at both gardens. The Peter's rock agama lizard, an invasive species from Africa, unfortunately eats insects including butterflies. Mingled with the plants there is some beautiful fairy art created by a volunteer.
We didn't have to walk everywhere. We had some friendly four footed helpers to take us around some beautiful lake fronts at McCarty Ranch. My handsome ride was Fred. You can even RV at the ranch if you want to go primitive.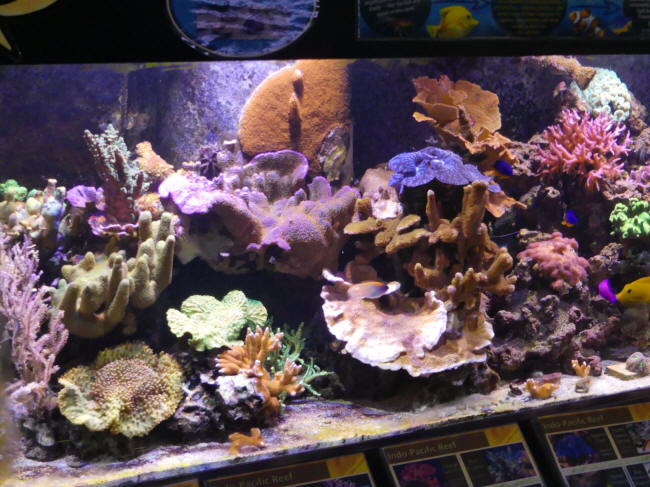 All of our explorations was not about the land. We visited some top rated water attractions starting with St. Lucie County Aquarium. We learned about some unusual seahorse behavior.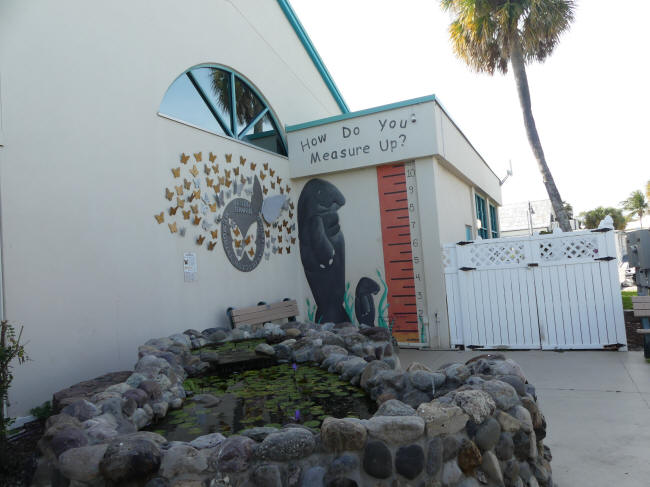 We visited the Manatee Observation Center and learned a lot about these precious endangered sea mammals. Sometimes you can see real ones visiting from the deck but we were not lucky.
Harbor Branch Ocean Discovery Visitors Center is the gateway to Florida Atlantic University Harbor Branch Oceanographic Institute where some of the nation's top marine scientists and engineers explore ways to preserve the coral reefs, sea grass, and other ecosystems important to life on earth, not just for sea creatures, but for all of us.
Our Indian River Lagoon and Swamp boat Tour with Captain Barry "Chop" Legé on his pontoon boat, Emile, took us into the Indian River Lagoon where we saw dolphins and many water birds. Captain Legé comes from a Louisiana bayous family so he knows all about waterways, wildlife, and the need for conservation of our natural resources.
By now we were ready to stretch our legs on a hike through D. J. Wilcox Nature Preserve. It's a105-acre site along the Indian River Lagoon. We saw all three variants of mangrove, red, black, and white. My favorite moment on this hike was spotting a small green heron.
Before heading home, we got out on the water in a big way at Lisa's Kayaks. Our knowledgable guide took us through open waters and into narrow mangrove passages. What an exciting trip! (Kayaking pictures are credited to Ishell Laxton, my amazing assistant on this trip.)
Of course, we had to stop and take a dip in the water on our way home.