Published 10-5-2020
Maryland's African American history officially dates from 1634. The colonies' initial black population probably came from Virginia but was quickly supplemented by sales directly from Africa, the first "documented" Africans arriving in 1642. More than most states Maryland's stance on slavery was shaped by political events. In 1639 all slaves' were stripped of legal rights and in 1664 the Maryland Assembly deemed the enslaved slaves for life.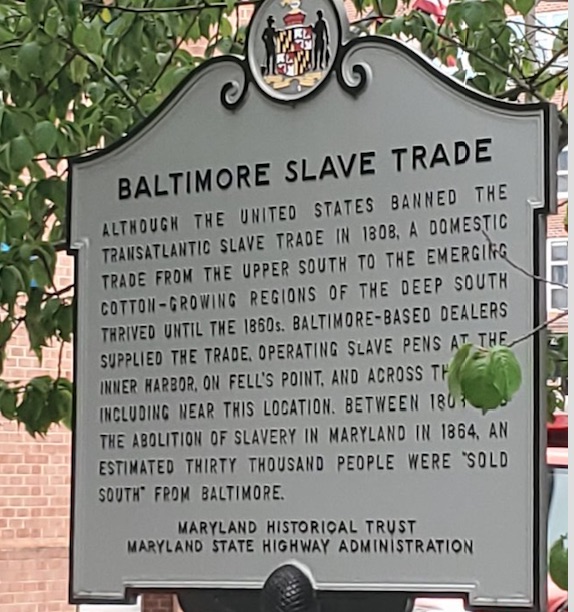 Slavery grew relatively slowly until the 1680s when, as a result of the involvement of white servants in Bacon's Rebellion, it seemed better to expand slavery. Turner's 1831 Virginia Rebellion led to the creation of more stringent laws regarding the rights of both free and enslaved blacks.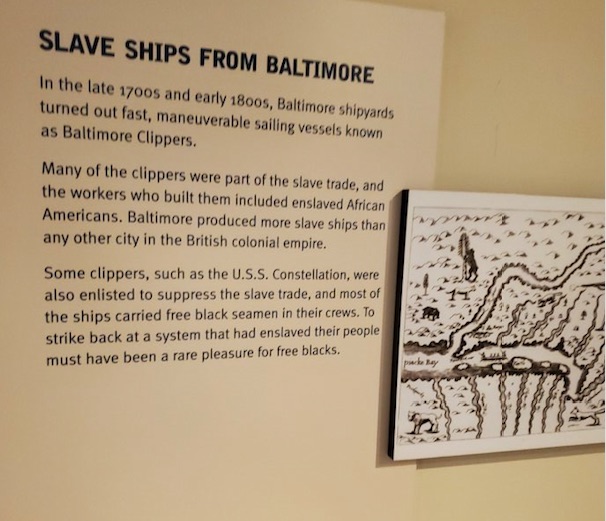 After the American Revolution the state's economy began to focus on industry and technology and there was less need for agricultural slavery and slaves were rented out and competed with white workers. There were more free blacks in Baltimore than in any other Southern city and there were numerous black churches and support organizations. In 1850 more than 25,000 free blacks resided in Baltimore. Slavery was abolished in the new State Constitution on November 1, 1864 but coerced apprenticeship for blacks under 21 was allowed.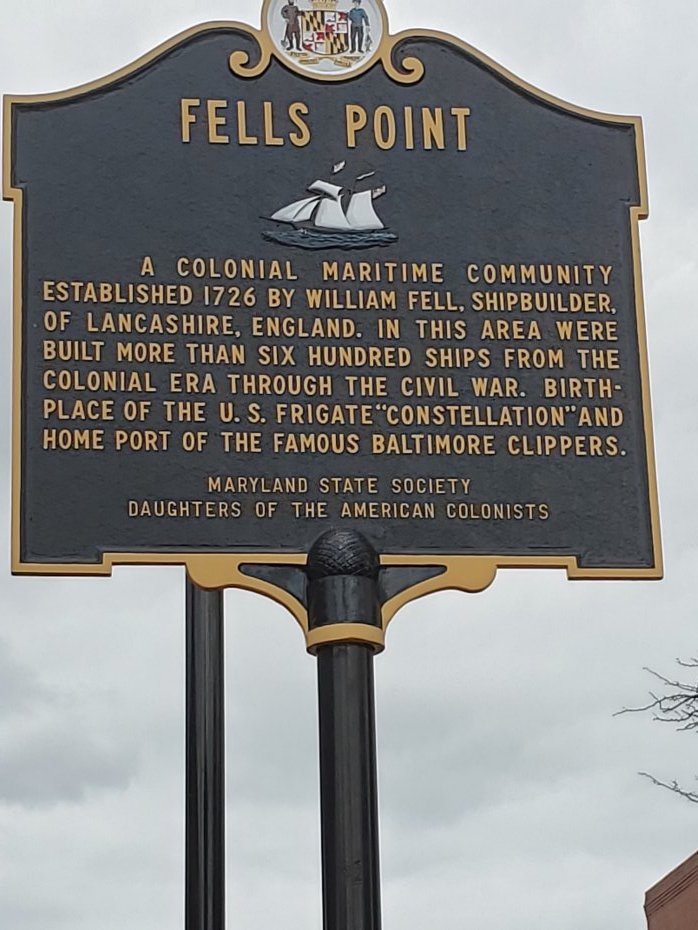 Into this world of urban slavery Douglass was sent, for the final time, after his escape attempt on April 2, 1836. His life is an example of the experiences of the enslaved and that of the country as a whole. Reconstructing his life and interpreting the lives of African Americans at the sites and through museum exhibits can be accomplished in a unique and provocative way in Baltimore. #visitbaltimore

Fells Point National Historic District's first European documentation occurred in 1670 and it was referred to as Long Island Point. Quaker shipbuilder William Fell founded fells Prospect in 1726 and his son parceled and leased the land in 1763. The waterfront and port's potential quickly led to the construction of warehouses, shipbuilding facilities, residences, retailers and taverns and its renaming to Fell's Point. Ten years later it merged with Baltimore to become Baltimore Town.


Fells Point is located within walking distance of the Baltimore Harbor on the Patapsco River and its cobblestone streets are lined with more than 300 edifices, many dating from the 1700s, in Federal and Victorian architectural style. Merchant Robert Long built what is now the oldest surviving home, in 1765. The restored home and garden are open for tours. The 1772 London Coffee House, the sole existing revolutionary-era coffee house in the country. Broadway Market was established in 1784 and continues to be the community's core.


Douglass was familiar with these same streets and structures in the area. At eight years old he was sent to Fells Point, Aliceanna & South Durham Streets, to work for Hugh Auld and here Mrs. Auld taught him to read. Her husband stopped her but Douglass devised ways to continue learning by getting white playmates to teach him. He purchased his first book, The Columbian Orator, in Nathaniel Knight's shop at 28 Thames Street. In 1831 he joined Bethel A.M.E. Church.


Douglass was returned to St. Michael's as property in an inheritance. He was not sold after an attempted escape but was returned to Fells Point in 1836. He was apprenticed as a shipyard caulker and was severely beaten by whites because they resented the competition. One out of six shipyard workers at the time was African American.
myers_park
Frederick Douglass Isaac Myers Maritime Park's Douglass-Meyers Museum details his life as a child and youth in the shipyards through interactive exhibits. The museum also relates the story of America's first black owned shipyard, the Chesapeake Marine Railway and Dry Dock Company. A bronze bust of Douglass and interpretive panels are on the exterior.


The Reginald Lewis Museum of African American History and Culture interprets the history of African Americans in Maryland through use of more than 11,000 documents and artifacts. Here the story of Douglass is told in its totality including objects and photographs. "Freedom Bound: Runaways of the Chesapeake" is currently on view and individual dioramas and videos convey the stories of a representative group of freedom seekers from 1728-1864. Lewismuseum.org
| | |
| --- | --- |
| | |

Frederick met Anna Murray, born free of enslaved parents, in 1838. It is widely held that both her money and her sewing skills facilitated his escape. He set the date for September 3, 1838, dressed as a "blackjack", a free black sailor, and pocketed a borrowed sailor's protection pass as proof of his freedom even though the description did not match. He boarded a train bound for Philadelphia and reached New York the next day. On September 15th he wed Anna in New York City. President Street Station is now the Baltimore Civil Rights Museum. The story of Douglass' escape and the story of Henry "Box" Brown are exhibited on site. Once free Douglass always considered September 3, 1838 as the marker for his free life and celebrated it as his birthday.

English supporters purchased Douglass freedom for $711.66,  $25,008.33 today, from Hugh Auld in December 1846. The orator and abolitionist returned to Sharp Street Memorial Church, where he had been a choir member, in 1864. He spoke on equal rights and personal dignity.

In 1892 he purchased land and built five rowhomes on Strawberry Row, 516-524, to be rented to African Americans. The homes are now known as Douglass Row on South Dallas Street. There is a plaque on his former residence at 524.
| | |
| --- | --- |
| | |

The only wax museum dedicated to African American history is located in Baltimore. The National Great Blacks in Wax Museum begins with an interactive slave ship exhibit and guides you through the history chronologically with thematic galleries. A remarkable likeness of Frederick Douglass in his political prime is on the main floor.


Duck Duck Goose, 814 S. Broadway, is absolutely awesome and when in Baltimore it is not to missed. Chef Ashish Alfred puts a unique and personal twist on a classic French brasserie using the freshest ingredients and meticulous preparation. With chic ambience, creative décor, optional patio setting and exemplary service dining here is a true gourmet experience. www.ddgbaltimore.com


Baby's on Fire is another of Fell's Point singular restaurants. Breakfast and lunch are served all day indoors and outside. It is adjacent to the Sound Garden, the city's largest independent record shop, recognized by Rolling Stone as the country's 2nd best record store.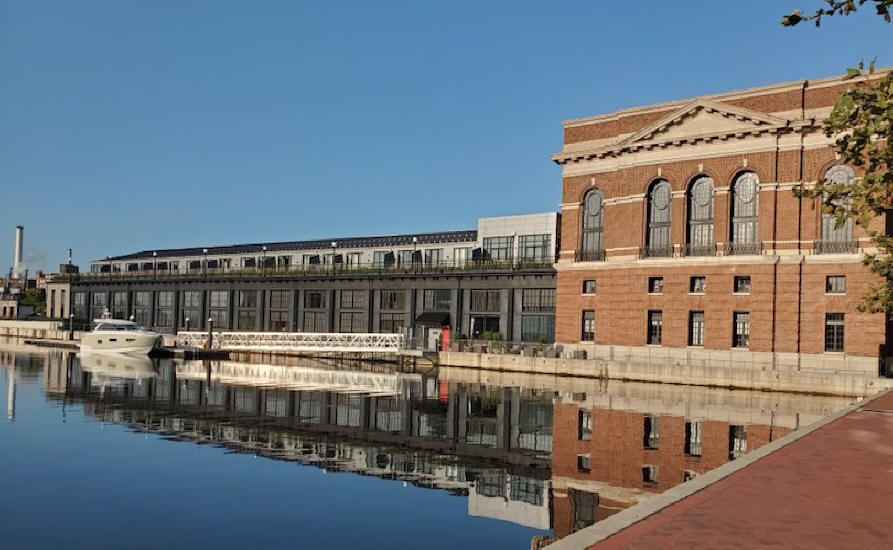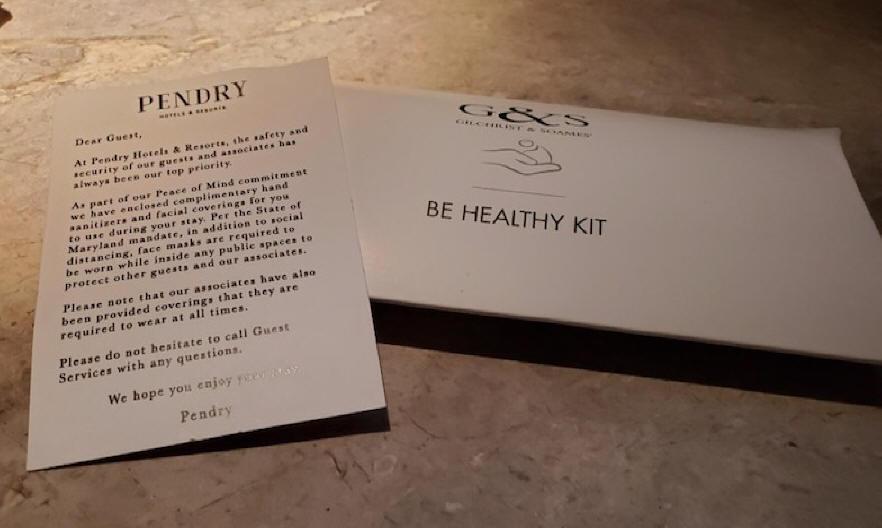 Ideally situated waterside on the harbor on Baltimore's Recreation Pier sits the extraordinary Sagamore Pendry Baltimore. The renovated pier reflects its history and architecture and incorporates superior service, artfully curated public spaces and plush accommodations with deluxe linens, bath products and harbor views. Trendy amenities include spa services, a pool with private cabanas and bar and 24-hour exercise room. Pendryhotels.com/baltimore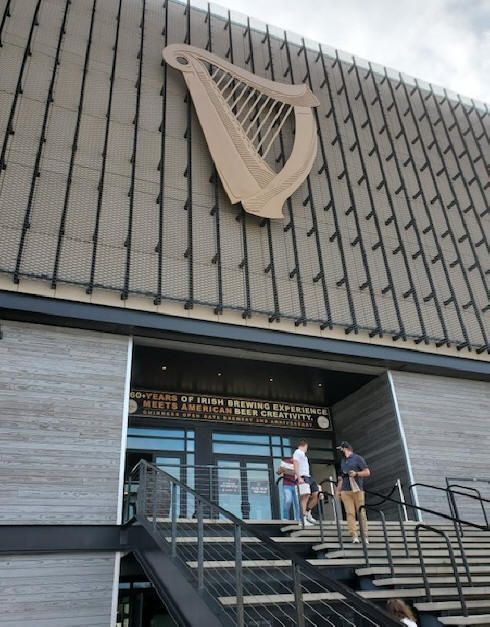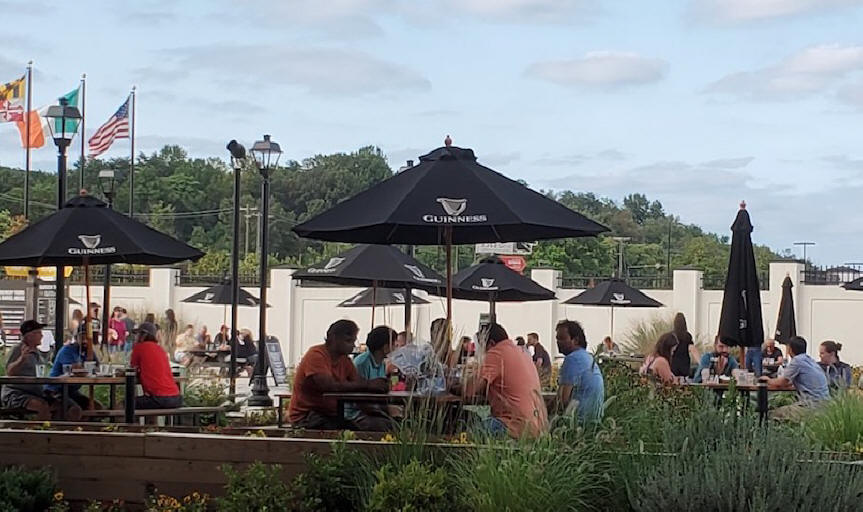 Guinness Open Gate & Barrel House in Halethorpe, MD was selected as the site of the first purpose-built Guinness American brewery. It is on the site of a 90-year old barrel rickhouse and opened in 2017. Guests are invited to tour the facility, dine, shop and attend signature events. Curbside pick-up is available. This year the brewery is presenting its second annual Oktoberfest on two weekends, September 25-27 and October 2-4. guinnessbrewerybaltimore.com

The wonders of Baltimore are only 90-minutes from Philadelphia. #visitMaryland


Renee Gordon has written a weekly travel column for the Philadelphia Sun Newspaper for the past fifteen years and has published articles on local, national and international travel in numerous publications. Her columns focus on cultural, historic and heritage tourism and her areas of specialization are sites and attractions related to African American and African Diaspora history. Renee has been a guest radio commentator on various aspects of tourism and appeared in a documentary, "The Red Summer of 1919". As an educator for thirty years she was an English teacher, event and meeting planner, served as an educational consultant and intern-teacher mentor. She contributed to textbooks on women's history and classroom management and has facilitated workshops on both subjects. Renee considers herself a "missionary journalist" and as such she continues to promote heritage and sustainable tourism.
2013 Recipient of African Diaspora World Tourism Flame Keeper in Media Award for Travel Writing
Affiliations
IABTW- International Association of Black Travel Writers
PBJ - Progressive Black Journalists
We'd love your comments!
Connect with us on:
American Roads and
Global Highways has so many great articles you
may want to search it for your favorite places
or new exciting destinations.