There is so much to see and do in Charlottesville, Virginia. It was founded in 1762 and named for the king's wife, Queen Charlotte. It is the home of two UNESCO World Heritage Sites; University of Virginia and Monticello. Both revolve around Thomas Jefferson, our third president and the primary author of the Declaration of Independence.
The University of Virginia, founded by Jefferson in 1819 making it the oldest university in the country, is worth a tour for the architecture as well as its history.
The two often blend however as in the case of the most famous building on campus, The Rotunda. The Rotunda was designed by Jefferson as the centerpiece of his college. It was inspired by the Pantheon in Rome. The fact that it contained a library not a chapel speaks to Jefferson's strong belief in the separation of Church and state.
Jefferson planned the university with faculty homes and student dorms centered around a communal lawn creating an Academic Village where students and faculty interacted. Today, you can see dorm rooms of some of the most famous people who attended the University of Virginia like Edgar Allan Poe and Woodrow Wilson.
Jefferson's home, Monticello, tells something about paradox of the man who wrote "All men are created equal," yet kept slaves and fathered unacknowledged children with a young slave woman. Any hope of understanding Jefferson, the man, through a visit to Monticello requires that you step back from the right and wrongs, the legal and illegal mores, of today and view them as a citizen of the newly formed country of the United States of America who had just rebelled and separated themselves from Great Britain. In this brand new United States of American, Thomas Jefferson was a moral upstanding citizen. He owned slaves as did all his contemporaries.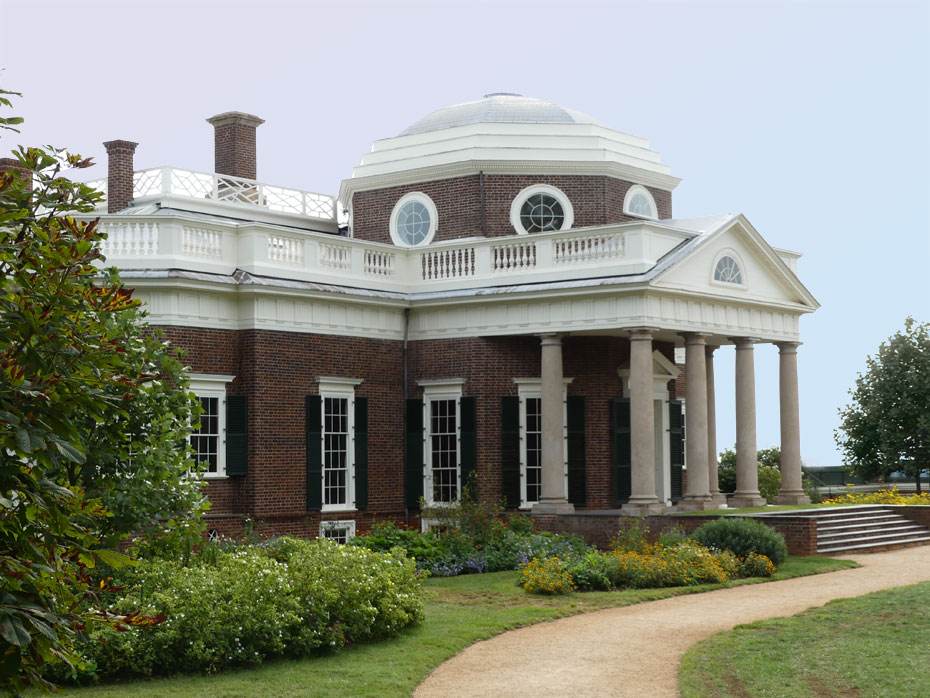 Monticello doesn't duck the slavery question or the affair with Sally Hemming. It deals with the part these enslaved people played in creating this beautiful home and keeping it and the fields around it running effectively.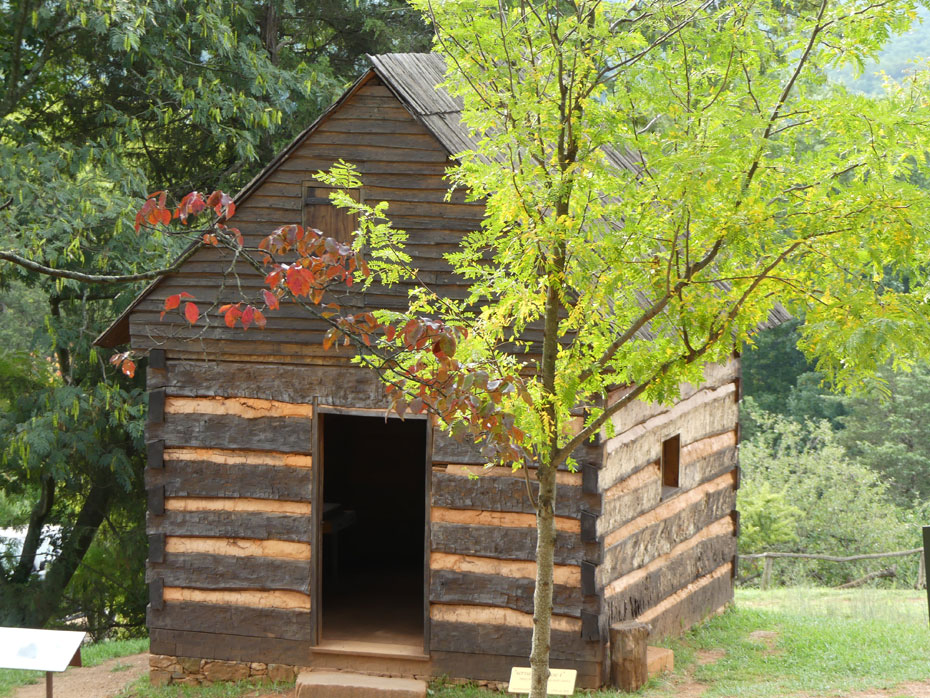 There is a Slavery at Monticello Tour that offers a closer look at the people who actually made Monticello work as a home and a agricultural business. There is even a Hemmings Family Tour providing in-depth information on Sally Hemming and the Hemming family.
While we're in our 18th century persona it's a good time to visit Michie Tavern. In 1777 when Corporal William Mitchi built the tavern on land left him by his father, Scotch John, it was the Disney World of its day. He provided lodging, food, entertainment and shopping all in one place.
The tavern had an upstairs Assembly Room which was large enough for dances and was used by entertainers as well as traveling doctors and dentists. It sometimes served as a makeshift post office and school.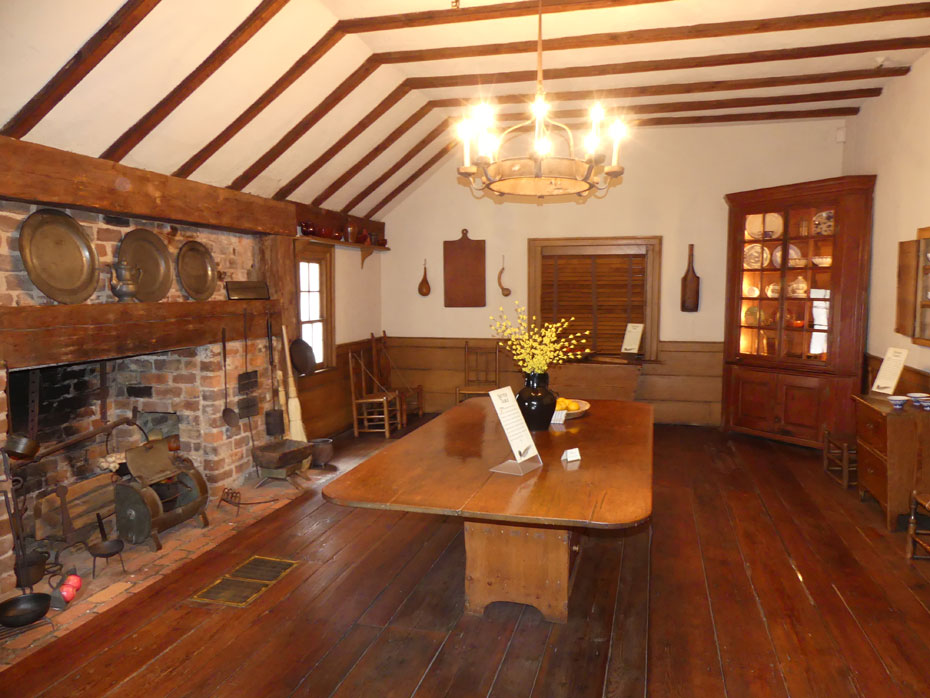 In 1927 Mrs. Mark Henderson, a local businesswoman and antique collector, bought the old tavern and had it moved and painstakingly reassembled at its present location just a half mile from Monticello.
Mitchie Tavern is a fun place to dine and so much more. It offers a home-style meal and tours of the tavern. Outside there are numerous shops ranging from Civil War artifacts to gristmill.
The Old Mill Room is another place you are at home in an earlier time. The Old Mill Room is part of the Boars Head Inn Resort dating back to Jefferson's time. The Old Mill Room was built from the timbers of an abandoned gristmill dating back to 1834. There will be much more about it in next issue's Elite Street Eats column.
https://www.boarsheadresort.com/dining/old-mill-room
Jefferson School ties past to present in Civil Rights. See its story here.
Moving back into the 21st century, lets visit Blenheim Vineyards, owned by famed musician, Dave Matthews and Carter Mountain Orchard which is so much more than a winery.
More about both of these spots in next issue's Wine Trail
https://blenheimvineyards.com/
http://chilesfamilyorchards.com/orchards/carter-mountain-orchard/
Charlottesville has one of the finest pedestrian malls located in its historic downtown. Charlottesville Historic Downtown Mall is a blend of old and new; dining, shopping, theaters, art, and culture all wrapped in a pet friendly, people friendly, nature friendly setting of brick streets shaded by ancient oaks.
You can find top drawer entertainment at the restored 1931 Paramount Theater, watch a live music concert at the Sprint Pavilion, or learn ice skating or watch a hockey match at the Main St. Arena. Shopping choices ranges from boutique clothing to art galleries. Dining offers enough choices to raise your caloric count just looking. Many have outdoor patios where your furry friend can join you.
http://www.downtowncharlottesville.net/
We chose The Whiskey Jar where Owner/Chef Will Richey is so committed to sustainability food he bought his own farm. He also sources from other produce and livestock farms within an hour's drive. The whiskey choices are almost limitless here thus the name.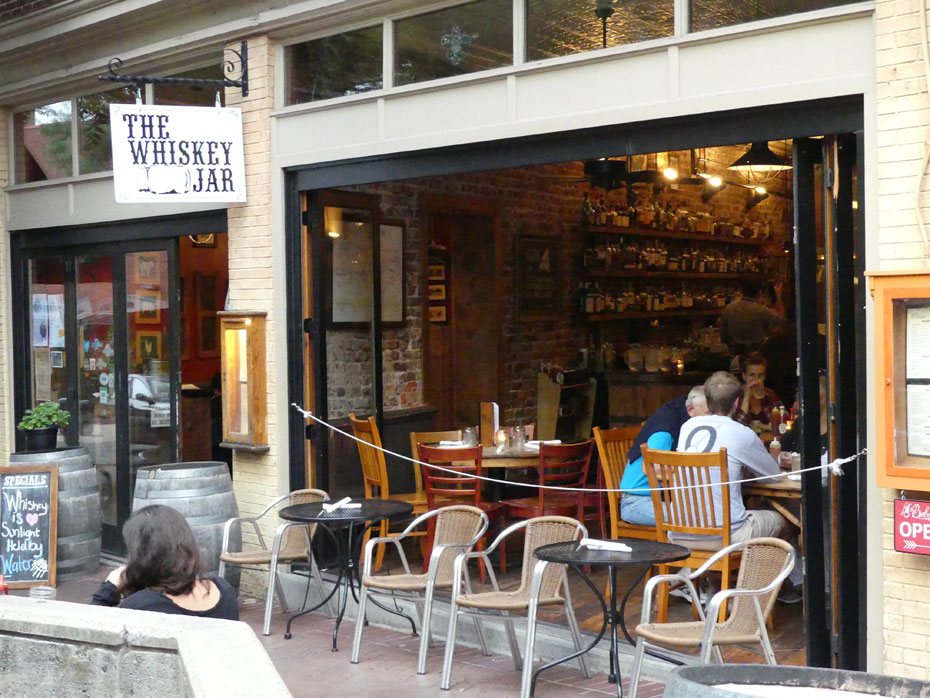 I enjoyed my fried shrimp, mac and cheese and coldsalaw. Desserts and appetizer choices were almost unlimited. Favorite appetizer; Fried Oysters. Favorite dessert; Dark Chocolate Brownie with Bourbon Vanilla Ice Cream. How can you go wrong?
http://thewhiskeyjarcville.com
Main Street Market is just around the corner from the Downtown Pedestrian Mall. It's much more than a grocery. There are several local food and dining choices inside like Orzo Kitchen and Wine Bar where you can get small plates and a glass of wine and Feast with lots of Asian delicacies, cheese and so much more. Around the corner you find Albemarle Baking Company for fresh baked goodies.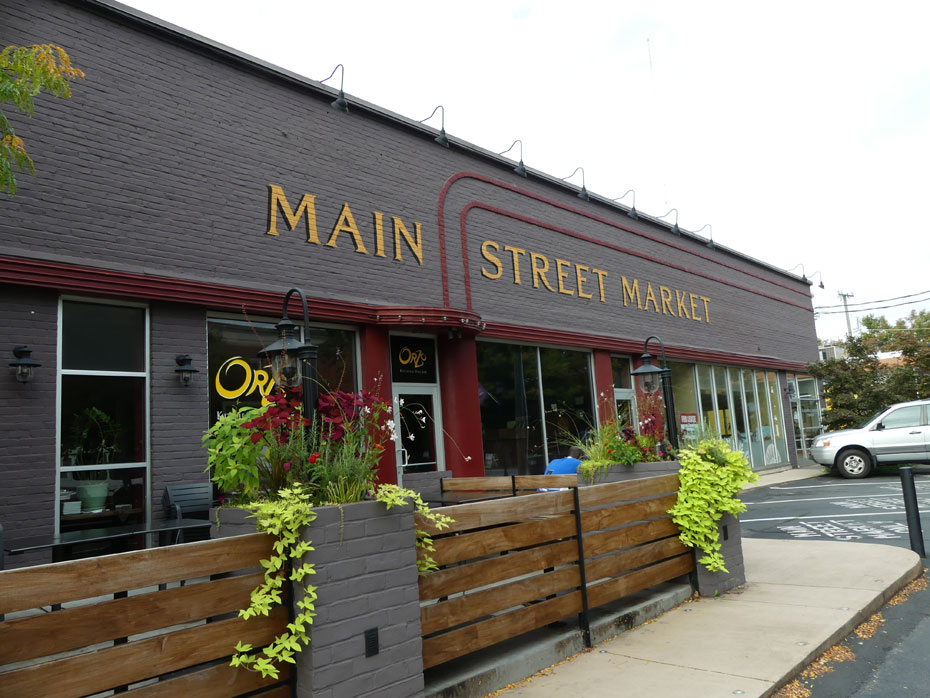 https://www.marketstreetmarket.net/
To really treat your sweet tooth visit Gearhart's Chocolates. It's filled with innovative candy made right in front of you. Tim Gearhart went from Marines to classic cooking and pastries but eventually found his way back to Charlottesville and opened Gearhart's Chocolates in 2001. He ranges from classic chocolate to blends using wine and whiskey like Pod and Vine and Virginia Malt Whiskey Truffles.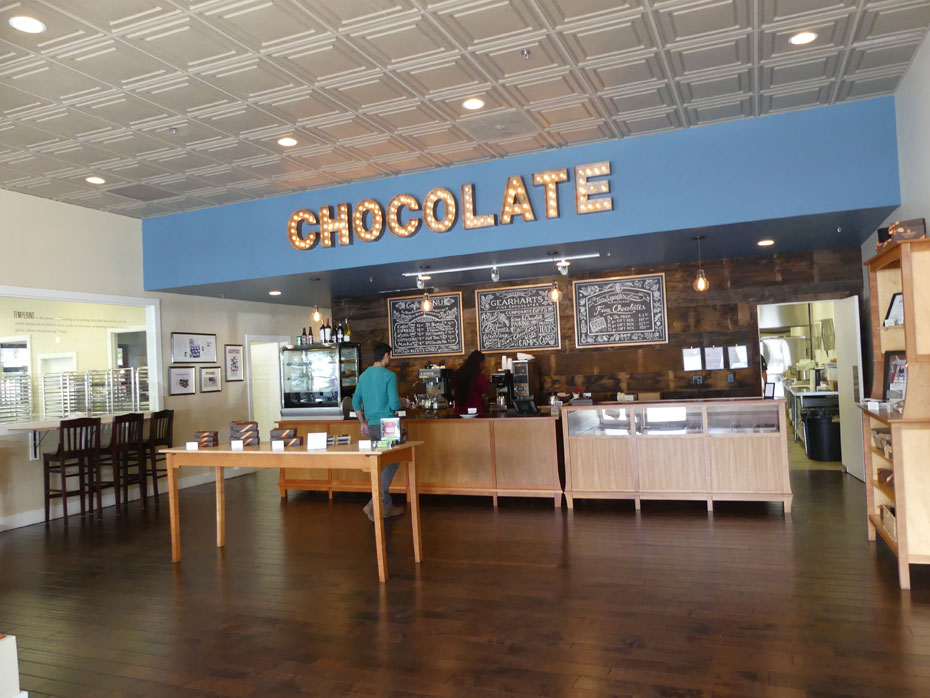 https://www.gearhartschocolates.com