Publisher:

Kathleen Walls is the publisher, editor and general go-for at American Roads. If the issue looks good, it's because she has a lot of good writers to back her up. If it looks bad, it's because she didn't format it correctly. She writes fiction books, non-fiction books, and travel books. Her travel and food related articles have been published in Woodall's Publications, Family Motor Coaching, Amateur Chef, Georgia Magazine, North Georgia Journal, Georgia Backroads, London, England's Country Music People and others. She is a photographer also with many of her original photographs appearing in her travel magazine as well as other publications. She is also available to speak at events if you need a speaker on any thing related to travel writing, ghost stories, War Between the States and other American history subjects. She is the publisher/owner of Global Authors Publications, www.globalauthorspublications.com which offers aspiring writers a new and different way to become published authors.
Her books to date are: Last Step, Georgia's Ghostly Getaways, Kudzu, Man Hunt - The Eric Rudolph Story, Finding Florida's Phantoms, Tax Sale Tactics, Hosts With Ghosts and Wild About Florida: South Florida and Wild About Florida: North Florida, Wild About Florida: Central Florida, Under A Bloody Flag and Under A Black Flag. To order an autographed copy, email her at katyrw@hotmail.com.
Social media connections are Facebook: https://www.facebook.com/arandgh/ or https://www.facebook.com/katyrwalls (the one I use most)
Twitter: https://twitter.com/katywalls
Instagram: https://www.instagram.com/katyrwalls/

Affiliations
IFWTWA - International Food, Wine & Travel Writers Association
ITWA - International Travel Writers Alliance
NATJA- North American Travel Journalist Association
Contributors:
Renee S. Gordon
Renee Gordon has written a weekly travel column for the Philadelphia Sun Newspaper for the past fifteen years and has published articles on local, national and international travel in numerous publications. Her columns focus on cultural, historic and heritage tourism and her areas of specialization are sites and attractions related to African American and African Diaspora history. Renee has been a guest radio commentator on various aspects of tourism and appeared in a documentary, "The Red Summer of 1919". As an educator for thirty years she was an English teacher, event and meeting planner, served as an educational consultant and intern-teacher mentor. She contributed to textbooks on women's history and classroom management and has facilitated workshops on both subjects. Renee considers herself a "missionary journalist" and as such she continues to promote heritage and sustainable tourism.
2013 Recipient of African Diaspora World Tourism Flame Keeper in Media Award for Travel Writing
Affiliations
IFWTWA - International Food, Wine & Travel Writers Association
IABTW-
International Association of Black
Travel Writers
PBJ -
Progressive
Black
&
Journalists
Mary Emma Allen

Mary Emma Allen has been writing travel articles and cooking columns for more than 25 years and enjoys traveling around the country finding new places to explore and recipes from various areas. She also writes for children; her stories and illustrations appear in her anthology, Tales of Adventure & Discovery. In addition, Mary writes about quilting, Alzheimer's disease, party planning, and politics. Visit her blogs: http://tea-time-notes.blogspot.com, http://quilterspotpourri.blogspot.com, .
Anne Jenkins

Anne, a British citizen born and raised in South Africa, also lived in six European countries for 25 years and traveled the world extensively before settling in the United States. New Orleans was Anne's beloved adopted city for a few glorious years until Hurricane Katrina.
Anne lives a varied life focused around her two artistic passions : painting and writing.
Her travel writing and photography has been published in a variety of publications, including the Los Angeles Times, UK's Opera Now, Tahoe Quarterly.
Anne has contributed the quarterly art trails column for the online ezine, AmericanRoads.net since 2006 to date. Other publications include The Tribune Group in South Africa, The Lake Oconee News, the Greensboro Herald Journal in Georgia, the Milford Chronicle, MilfordLive.com in Delaware and Lake Tahoe Bonanza, the Nevada Appeal of Carson City in Nevada.
Anne currently writes and paints in Milford, Delaware. She mostly paints large size acrylics impasto style with a palette knife - always full of vibrant color and movement, and charcoal or watercolor sketches.
Anne was awarded the 2013 Delaware Division of the Arts Established Fellowship Award - Folk Art-Visual Arts discipline. She also spent 3 weeks in Colorado in 2009 an artist in residence. During her stay she worked with a well-known print maker in the San Luis valley.
An award-winning self-taught artist, her acrylics and watercolors can be found in many private collections in Europe, Japan, South Africa, Canada, all over the United States. Among her corporate clients are HBO and Universal Studios, Hollywood, California; Ritz-Carlton at Lake Oconee, GA.; Datacert Inc., Houston, Texas; TravelTalk Radio, San Diego, CA., and Entergy Power Company, New Orleans, Louisiana.
Previously she owned The Point of Art gallery & studio in Georgia. The Point of Art Gallery received the honor of the Greene County Chamber of Commerce Small Business of the Year 2008. Anne was a guest speaker at the Georgia Governor's Conference on Tourism in 2007 and was also awarded the Georgia Governor's Award of Distinction for 2008-2009.
Among many other things Anne has been a reporter, photographer, banker, English teacher, housecleaner and a truck driver. She and her husband, Lee, also spent five years on a sailboat in the Mediterranean; many months in a VW van in Central America, Canada and Alaska; months touring Asia on a shoestring budget, plus a couple of crazy years driving a big rig around the Lower 48 and Canada.
Anne's main interests are art, writing, music, travel and good food enjoyed with wine and friends.
Her mission statement simply put is: To have fun and beat the starving artist rap.
www.annejenkinsart.com
www.artstrolls.com
Anne Jenkins (302) 393-6629
http://annejenkinsart.com
http://facebook.com/annejenkinsartgallery
Tom Straka

Tom Straka is a forestry professor at Clemson University. He has an interest in history, forestry and natural resources, natural history, the American West. Those combine for an interest in charcoal production history tied to iron production and explain articles on Iron Works and making charcoal. He usually travels with his wife, Pat, who is a consulting forester and the photographer on most articles. They reside in South Carolina, but have also lived in Mississippi and Virginia.
They try to write their articles on lessor known spots or angles on better known spots, like the trail leading to a battlefield, rather than the battlefield itself. Given where they live, they have good access to Revolutionary and Civil War battlefields, and this is a favorite topic.
http://www.clemson.edu/cafls/safes/faculty_staff/straka_thomas.html
Persis Granger

Persis, better known as Perky, Granger never dreamed that farming would play a role in her life after leaving her family's New York dairy farm to pursue an English degree at the College of Wooster and the University of Massachusetts. She married and had two daughters. It was in 1970 that she and her husband, Dick, fell in love with the Adirondack Mountains of New York and bought the first of two old farms they would own there. In 1976 they moved to the second, a 160-acre farm with overgrown fields and woodland. The rundown 1800s house and barns required major restoration while the couple raised chickens, cows and pigs, and grew huge gardens. They canned, cured, dried, froze and root-cellared food to last through the long mountain winters.

As their children approached college age, the couple began hand-building log cabins from pine trees harvested on their farm. One cabin became their home when they moved from the farmhouse, and several were sold as vacation cottages. Perky earned a master's degree in education during that time, and her study of young adult literature reignited her long-dormant interest in fiction writing, eventually resulting in completion of two YA works of historical fiction and a teacher's guide, ("Adirondack Gold" and its sequel, "A Summer of Strangers") as well as an adult nonfiction anthology about living with Alzheimer's disease ("Shared Stories from Daughters of Alzheimer's: Writing a Path to Peace"). Another novel is in progress, vying for time with her freelance work and community volunteer efforts. Inspired by and enamored of the writing community, Perky also created "Fiction Among Friends", a mini-business which hosts readings, workshops, signings and retreats for writers.

Read more at http://www.PersisGranger.com .
Eleanor Hendricks McDaniel
Eleanor Hendricks McDaniel is a seasoned travel journalist who enjoys writing about girlfriend getaways, history, culture, food, wine, and some of the people she meets along the way. Her travels have taken her throughout the United States, Europe and other countries.
She has written for newspapers, magazines and online ezines. They include Heart and Soul, Cuisine Noir, Blue Ridge Country, River Region Living, WHERE Philadelphia, American Airlines Black Atlas, Art Matters, Philadelphia Tribune, Philadelphia Sunday Sun, Pathfinders Travel, Main Line Life, Odyssey Couleur, GoNomad.com and more.
She has lived and studied in Paris, France and Florence, Italy. A native of Philadelphia, PA, she now resides in Ormond Beach, FL.
Follow her on Twitter: @ellethewriter, Instagram: @eleanor1004, Facebook: @eleanor.hendricks.mcdaniel and her website: flybynighttraveler.com.
Website: flybynighttraveler.com


Follow me on Twitter: @ellethewriter.

Affiliations

NATJA - North American Travel Journalists Association,

New York Travel Writers Society
Warren Resen
Freelance writer for more than a dozen years. .My assignments have taken me around the world and several times across the USA. Active member of North American Travel Journalists Association - International Food, Wine & Travel Writers Association - Florida Outdoor Writers Association. Previous carees in Construction, Advertising, Marketing, Law Enforcement and Real Estate have given me a broad base of experience from which I draw information and inspiration. Covering hotel properties, fine dining venues, tourist destinations and hisorical locations is more than just writing about bricks and mortar. It is about continuing my education. Correspondent FORBES Travel Guide. The many awards I have received for my works are just icing on the cake. 2013 First Place/GOLD AWARD for TRAVEL SERIES by NATJA
Affiliations
IFWTWA - International Food, Wine & Travel Writers Association
FOWA - Florida Outdoor Writers Association
Christine Tibbits
Christine is the 2013 winner of the Gold Award, 1st place for her article "Civilians of Gettysburg" which will be reprinted in the Fall 2014 issue of American Roads. Congratulations Christine. It is an honor to know you.
Christine Tibbetts is a Georgia-based journalist, believing travel transforms individuals and families, communities and worlds. She has published travel tales about 35 US states and at least 18 of the world's nations. Places still to go with American Roads!

A native of New Jersey, Tibbetts earned a Bachelor of Journalism at the prestigious School of Journalism at the University of Missouri.

She co-hosts Travel Itch Radio, blogs for TravelingMom.com where she also serves as Destinations Editor, publishes travel features in Southwest Georgia Living magazine, Tifton Scene magazine, Travelworld International magazine, Explore Georgia blog

Christine was the silver award medal winner in the 2012 NATJA writing awards. Follow her at www.TibbettsTravel.com.

tibbetts1@bellsouth.net
229 339 0388

Affiliations
IFWTWA- International Food, Wine & Travel Writers Association
NATJA - North American Travel Journalists Association

Roberta Sandler
Roberta Sandler 's first writing sale was to a True Confessions magazine in 1980. Since then, she has written almost 1,000 lifestyle, travel, consumer, health, home and garden, and grandparenting articles for newspapers and magazines including Miami Herald, Chicago Tribune, Philadelphia Inquirer, Good Housekeeping, Ladies' Home Journal, U.S. Airways Magazine, AAA Car and Travel, Jerusalem Post, Toronto Sun, etc. She is a former travel columnist for 50 Plus Lifestyles and former cruise travel writer for suite101.com. Roberta has won writing awards from National Federation of Press Women, Florida Press Women, Jamestown--Yorktown Foundation and Society of American Travel Writers of which she is a member. Living in Florida since 1984 inspired her to write two books, "Guide to Florida Historical Walking Tours" (Pineapple Press), for which she won Florida Historical Society's Golden Quill Award; and A Brief Guide to Florida's Monuments and Memorials (University Press of Florida). She believes that traveling with grandchildren is a joy and a mission.
Jim DeLillo
Jim DeLillo is a travel and adventure photographer who specializes in creating transporting imagery. Award-winning...Capturing local color in travel, editorial, and commercial photography. His expansive landscapes are layered, narrative, and rich in tone. They are lit from within having a luminous quality and show a strong attention to detail, composition, and production. His 35+ years of experience includes international publications including Woman's World Magazine.His photojournalist, reality based, eclectic style provides a refreshing break from the stiffly-posed shots. Jim DeLillo is based in NYC and is available for assignments globally. Jim has recently added Milkyway photography to his skill set.
http://jimdelillo.viewbook.com
http://jim-delillo.artistwebsites.com/
http://istockphoto.com/jimd_stock
Available for assignment.
Affiliations
IFWTWA - International Food, Wine & Travel Writers Association
ITWA - International Travel Writers Alliance
Kathy Barnett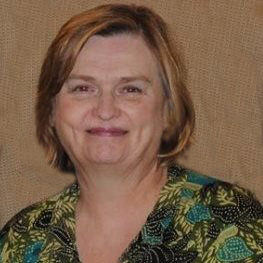 Kathy's kids were already teenagers when she returned to school and switched her major from accounting to journalism. Much too impatient for the long haul of writing novels (her first plan), her teacher encouraged her to "just write like you talk - you have so many stories to tell!" So she began a freelance career of magazine articles, published in more than 50 magazines. Still too impatient to wait for those acceptance letters in the mail, the next step was the local daily newspaper. She loved covering an event and writing about it to see in print the very next day. Kathy served 8 years at newspapers, making her way from the lifestyles section to managing editor.
Her love for travel led her to create a Weekender tabloid which her boss quickly syndicated among other weekly newspapers in the area. When he sold the company, Kathy and her husband gained the rights to the Weekender and continued it on a quarterly basis.
Other area magazines followed until it was "extended" from area event magazines to a national online travel magazine. "Weekender Extended" covers places to go, things to do and people to see for the fun side of life!