Published 6-26-2019

New Mexico's current state flag was adopted in 1925 as the result of a contest won by an archeologist. His design interprets the state's history, culture, artistic traditions and the currents of spirituality that permeate the state. A design, pictured in the flag's center, was found on a clay pot crafted by a woman from Zia Pueblo, New Mexico and represents the sacred Sun. It is encircled by 4 groups of 4 rays each. The Zia considered 4 a sacred number because it corresponded with the 4 directions, seasons, divisions of the day and stages of life. The Zia believed that individual's lives should be focused on developing 4 principles, an unblemished spirit, strength of body, clarity of mind and a commitment to aiding others. The colors of the flag itself are red and yellow, the royal colors of Spain.


Just as the flag provides a symbolic overview, Gallup offers tangible tours of the history, arts and culture beginning with public art. The artistic WPA Murals of Gallup date from the 1930s and are the state's largest collection exemplified by The History of the Gallup Region, 10-ft. murals located on the 2nd-floor of the McKinley County Courthouse. In 2005 the city commissioned a series of outdoor murals downtown. A Second Street mural depicts the Code Talkers and their unbroken code. Maps are available.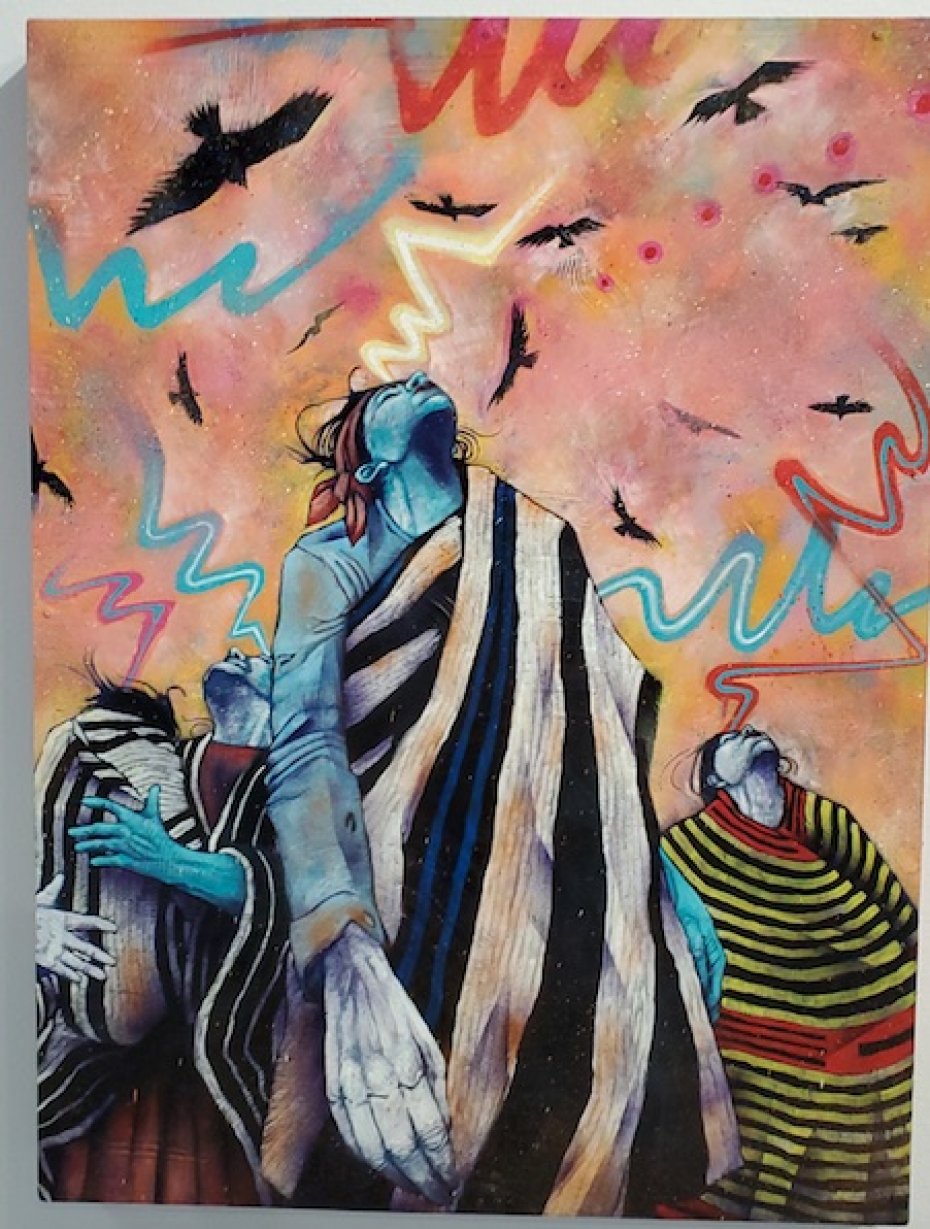 Gallup is internationally recognized as the place to purchase authentic, high quality, arts and crafts created by area Native Americans. August's annual Gallup Inter-Tribal Indian Ceremonial is an event that incorporates a juried art market and is believed to be the oldest such even the country. galluprealtrue.com


Government licensed traders entered Navajo country in 1852 and in 1865 the first permanent trading post was constructed. Standard practice between traders and tribes was to barter goods for items and/or pawn hand crafted valuables in the winter to be redeemed in the spring. Modern "pawn" shops function as banks, vaults to secure heirlooms, post offices and community centers. Each of Gallup's numerous trading posts is different and worth a visit.


Women always played pivotal but often overlooked roles in the trading posts as partners, translators, vendors, etc. Recently female traders of the Gallup region are basking in the spotlight. Emerald Tanner, of Tanner's Indian Arts, has been involved with the acquisition and trading of native art pieces since she was 5 as a 5th generation trader. The founder, Seth Tanner, arrived with the Mormons and began by consumables and tools. Today Tanner's is internationally recognized for the quality and provenance of the artworks they sell, more than 75% handmade in the Gallup area. Emerald has held exhibitions worldwide including an invitation to display at the Met in New York. Tanner's is open by appointment and is both a museum and shop specializing in natural, gem quality, turquoise. tannersindianarts.com
Hubbell Trading Post, a National Historic Site, is recognized for influencing the superior quality of native arts since 1878. The Friends of Hubbell Native American Arts Auction generates funds to support native arts and artists. Eighty-five percent of the profit goes to the artists and 15% funds Native American scholarships. More than 300 items are auctioned during the May and September, internationally renowned, free events.


Route 66 sparked the establishment of trading posts along the road. The handcrafts sold included basketry, woven blankets, silver and turquoise jewelry, kachina dolls, pottery, sandpaintings and rugs. Many of these crafting traditions grew out of utility, items necessary for storage, ceremony and personal decoration and became fine art and collectibles. Southwestern Native American art is so tribe and region specific that as early as 1935 the government attempted to regulate and monitor authenticity and sales. A 1990 Indian Arts and Crafts Act regulates and establishes punishments for fraudulent sales. Gallup is an international collector's destination because of the quality, value and number of reputable dealers.



Ellis Tanner: Highlight- many affordable treasures and souvenirs. The 1994 Circle of Light Mural featuring contemporary Navajo role models is displayed on the walls.


Perry Null Trading Company: Highlight- fine jewelry displays arranged by artists' name.


Richardson Trading Company: Highlight- the Rug Room with hundreds of unique rugs on view.


City Electric Shoe Shop has been making authentic moccasins, saddles and leather belts since 1924. Tours are available that include the 1976 original electric shoe machine.


g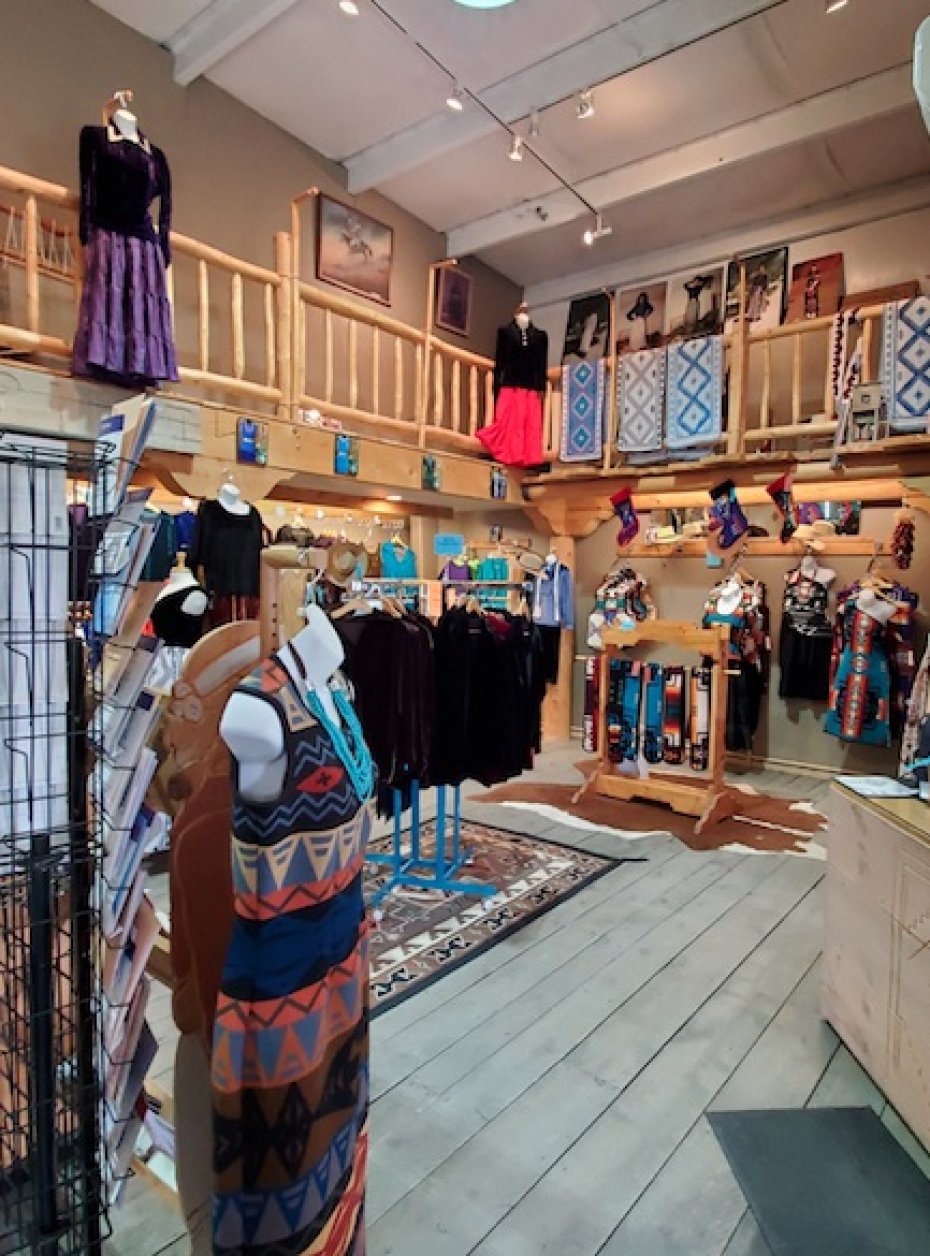 Navajo Spirits custom designs and creates contemporary fashion from traditional Navajo patterns. Their award-winning fashions, designed by Virginia Yazzie-Ballenger, have been showcased in the Met catalog and on QVC. navajospirit.com


The 640-acre Red Rock Park offers stunning red cliff vistas, campsites, hiking trails and a museum interpreting the culture of the Anasazi, Hopi, Navajo and Zuni. Each December the Red Rock Balloon Rally, the 2nd largest in the world, is held here for 3 days on the first weekend in December. redrockballoonrally.com


The Navajo refer to themselves as the Diné, "The People", and their 27,000-sq. mile reservation is the largest in the continental United States. Window Rock, in nearby Arizona, is the capital of the Navajo Nation and home to the Navajo Nation Museum & Zoo. A tour of the 5 galleries begins with outstanding artistic renderings of the creation stories. Other areas relate the harrowing story of the Long Walk, the Navajo holocaust, paintings, photographs, jewelry and textiles. The museum's jewel is an original copy of the Tappan Treaty of 1868. It is currently on display but can only be exhibited 6 months every ten years because of its rarity and fragility. The museum was constructed and is 100% staffed by Navajos. Adjacent to the complex visit a hogan, a traditional Navajo dwelling. www.facebook.com/NavajoNationMuseum.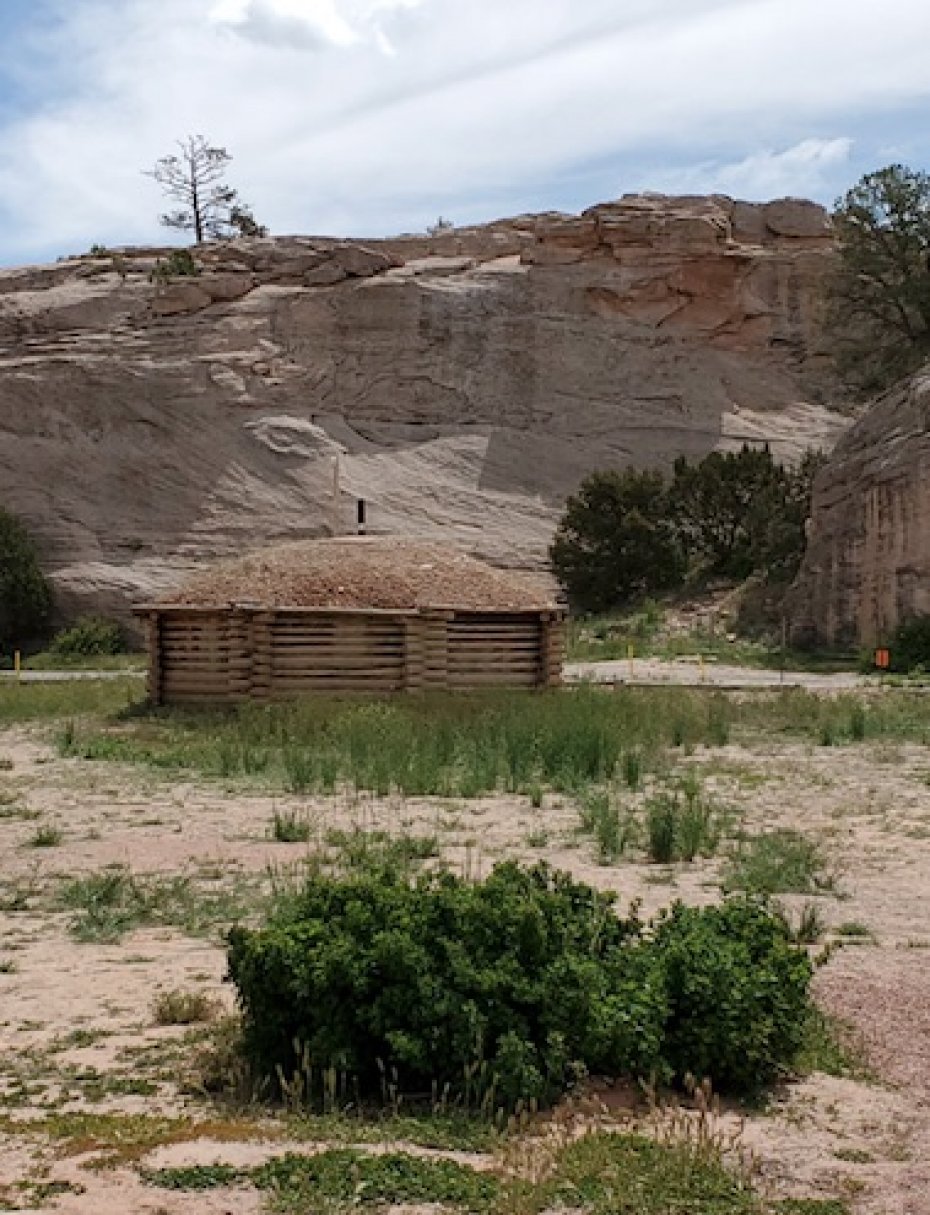 .

Renee Gordon has written a weekly travel column for the Philadelphia Sun Newspaper for the past fifteen years and has published articles on local, national and international travel in numerous publications. Her columns focus on cultural, historic and heritage tourism and her areas of specialization are sites and attractions related to African American and African Diaspora history. Renee has been a guest radio commentator on various aspects of tourism and appeared in a documentary, "The Red Summer of 1919". As an educator for thirty years she was an English teacher, event and meeting planner, served as an educational consultant and intern-teacher mentor. She contributed to textbooks on women's history and classroom management and has facilitated workshops on both subjects. Renee considers herself a "missionary journalist" and as such she continues to promote heritage and sustainable tourism.
2013 Recipient of African Diaspora World Tourism Flame Keeper in Media Award for Travel Writing
Affiliations
IABTW- International Association of Black Travel Writers
PBJ - Progressive Black Journalists
We'd love your comments!
ad
Connect with us on:
American Roads and
Global Highways has so many great articles you
may want to search it for your favorite places
or new exciting destinations.